Join Our Krewe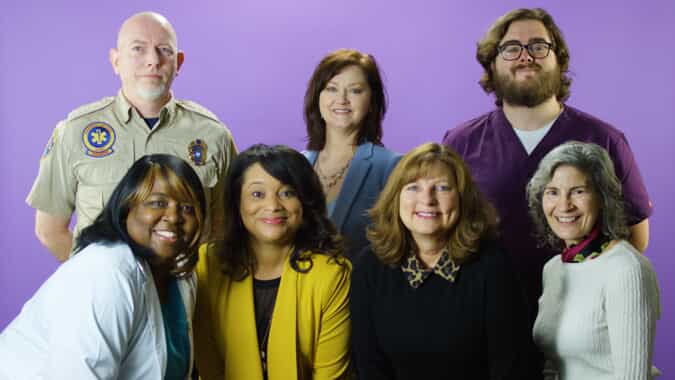 At East Jefferson General Hospital, we value our team members and all that they bring to the table. We want you to join our krewe, and to prove that we have enhanced our benefits and salaries. Come see what we have to offer.
No matter who you are or what your story is, you're family as soon as you walk through our doors. We know that it's the heart of our employees that make East Jefferson General Hospital a great place to work and a great place to receive quality care. There's a little something extra in the care we provide our patients and that feeling extends into the community we serve.
If you have a passion for caring for your community and working with a team that is full of heart, then our family is right for you. Join a growing organization with a rich history and culture. Whether you are an experienced medical professional or a skilled administrative professional, East Jefferson General Hospital is the perfect place to excel in a field that you love.
Talent Acquisition: 504.503.6024
Human Resources: 504.503.5940
Nurse sign on bonus of up to $15,000!
Our nurse sign on bonus rewards you for choosing East Jefferson General Hospital as your future home. It's a place where you can be yourself and let your personality shine.
Who qualifies for a sign on bonus?
Bonus amounts and eligibility are tied directly to the specific RN job posting. Visit ejgh.org/careers and click "Apply today" to discover the bonus eligible position that's the right fit for you
How do I receive the payment?
Your Bonus would be paid as a separate check. Bonuses are taxable income. Applicable state and federal taxes will be withheld.
When will I receive my payment?
You will receive your 1st payment 90 days after hire. You will then receive a payment every quarter for 4 quarters.
Let's get started!