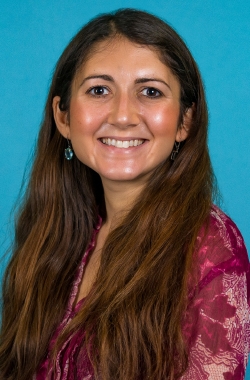 About Danielle
I am an Assistant Professor of Clinical Psychiatry at LSUHSC. I received my Ph.D. in Clinical Psychology from American University, and completed both my predoctoral internship and postdoctoral fellowship at LSUHSC. I have extensive clinical training and experience in providing Dialectical Behavior Therapy (DBT) across a variety of settings, including psychiatric residential, community mental health clinic, and outpatient settings. I specialize in providing evidence-based treatment to adolescents and adults. I am the lead psychologist in the Cancer Center as well as one of the psychologists for Psychiatric Inpatient Services at University Medical Center. Currently, I also provide psychological services in the Center for Weight Loss and Bariatric Surgery at University Medical Center. My clinical and research interests include personality disorders, psychological trauma, and health psychology.
My Little Something Extra: 
I ran my first (and likely only) marathon in early 2020!
Affiliations
University Medical Center New Orleans