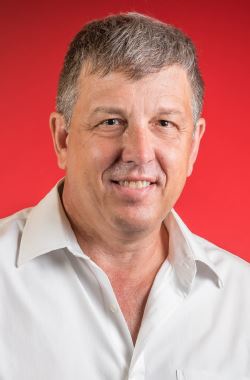 Offers Phone/Video Appointments
About Dr. Siwik
Ernest S. Siwik, MD, FSCAI, is a member of the Division of Cardiology at Children's Hospital New Orleans, and an Associate Professor of Pediatrics at LSUHSC. A native of Detroit, Michigan, he received his undergraduate degree with honors from Michigan State University. Medical school was completed at Wayne State University in Detroit, followed by a pediatric residency at Rhode Island Hospital / Brown University.
He completed a cardiology fellowship at Rainbow Babies and Children's Hospital, and received additional post-graduate training in interventional cardiology at Duke Children's Hospital and Boston Children's Hospital.
He has been a full-time practicing invasive cardiology attending for 23 years, with the last ten years spent here in New Orleans. He is board-certified in Pediatric Cardiology. His clinical interests focus on invasive and interventional cardiology. Similarly, his research interests relate to genetic cardiac and vascular disorders as they relate to interventional cardiology.
On why he values the physician/patient relationship, Dr. Siwik said, "In Pediatrics we get the opportunity to not only work for our patients but their caregivers as well. The relationship we form with these families gets stronger and stronger over time."
Little Something Extra: Dr. Siwik says he loves New Orleans, despite there is no longer a professional hockey team. "Wonderful folks and families."
Affiliations
Children's Hospital New Orleans
Education and Experience
Medical School
Wayne State University School Of Medicine Detroit, MI
1989
Residency
Children's Hospital Boston Boston, MA
2001
Fellowship
Children's Hospital Boston Boston, MA
2001
Board Certification
American Board of Pediatrics

New patients start here