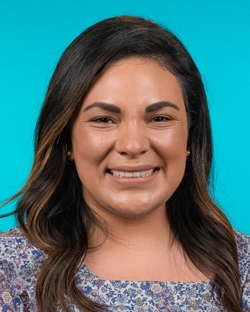 Offers Phone/Video Appointments
About Maria
I specialize in Primary Care. I became a healthcare provider because of my love of science people. I'm very passionate about healthcare and educating my patients. Being a healthcare provider allows me to nurture my desire to help others and interact with people from all different walks of life. My patients can count on me to provide extraordinary patient care for two reasons.
First, I am very passionate about my patients playing a large role in their own healthcare. I place importance on patient education because I want my patients to be knowledgeable about their conditions and medications, so we can make informed decisions together.
Second, I'm an active listener, altruistic and highly empathetic. It's important to me to build long-lasting connections with my patients and make them always feel heard during our visits.
My little something extra
Both of my parents are from South America and although I was born in Texas, I was raised in Saudi Arabia for a majority of my childhood.
Living overseas gave me the opportunity to grow up with people from many different cultural backgrounds and allowed us to travel the world frequently. Traveling really instilled in me a passion for people and culture, which has led me to be the kind and compassionate provider I am today.
I still enjoy traveling, meeting new people, experiencing new cultures, and helping people in any way I can. I'm also bilingual in English and Spanish!
Affiliations
East Jefferson General Hospital