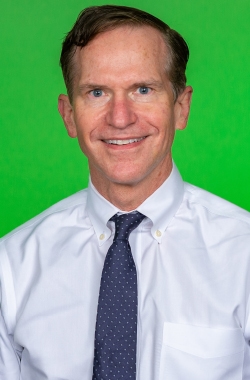 About Dr. Townsend
I am a Professor of Psychiatry at LSUHSC Department of Psychiatry. I received my medical degree from the Tulane School of Medicine and my graduate and undergraduate degrees from the University of Chicago. I am currently director of LSUHSC's general psychiatry residency training program. My academic interests include undergraduate and graduate medical education and the psychopharmacology, phenomenology, and co-morbidities of anxiety, mood, and psychotic disorders. I have been investigator or sub-investigator in more than sixty clinical trials, and am currently enrolling subjects in mood disorders research.
My Little Something Extra: 
I have sung tenor with the Louisiana Philharmonic Orchestra for several years, and encourage everyone to support local music and--especially--local musicians.
Education and Experience
Medical School
Tulane University School of Medicine New Orleans, LA
1988
Residency
Medical Center of Louisiana UH and CH New Orleans, LA
1992
Board Certification
American Board of Psychiatry & Neurology
American Board of Preventive Medicine