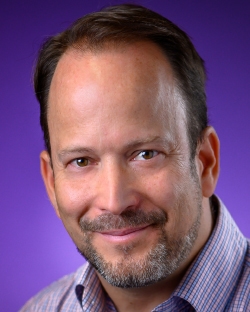 Offers Phone/Video Appointments
About Dr. Pasternak
Dr. Ryan Pasternak specializes in Adolescent Medicine at Children's Hospital. He received his medical degree from Eastern Virginia Medical School in Norfolk, Virginia and completed his residency training at LSU Health New Orleans. He then completed a fellowship in Adolescent Medicine at Johns Hopkins School of Medicine in Baltimore, Maryland.
With more than 15 years of experience, Dr. Pasternak is board-certified in Adolescent Medicine and Pediatrics. He also serves as an Associate Professor of Clinical Pediatrics, Division Head of General Ambulatory Pediatrics and Adolescent Medicine, and the Nick Gagliano Professor of Ambulatory Pediatrics at LSU Health New Orleans.
When asked why he chose to specialize in Adolescent Medicine, Dr. Pasternak said, "It is invigorating to work with adolescent patients/families and assist them in maximizing their health trajectories. The practice of Adolescent Medicine as a specialty allows me to focus on critical areas of health for young persons: reproductive and sexual health, gender-affirming care, sports health, infectious disease, and behavioral health care."
Dr. Pasternak's primary clinic location is Children's Hospital's Kids First TigerCARE Clinic in the Adolescent Clinic. He also sees patients at Children's Hospital's Main Campus, Children's Hospital's Behavioral Health Center and at LSU Health New Orleans School-Based Health Centers.
Affiliations
Children's Hospital New Orleans
Education and Experience
Medical School
Eastern Virginia Medical School Norfolk, VA
1999
Residency
Louisiana State University Health Sciences Center New Orleans, LA
2002
Fellowship
Johns Hopkins Medical Center Baltimore, MD
2005
Board Certification
American Board of Pediatrics

New patients start here