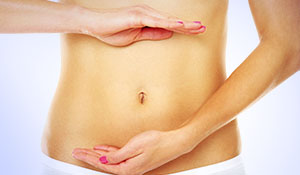 The Tulane Endoscopy Center is a tertiary referral center focusing on the pancreas, biliary tree and gastrointestinal tract. Patients with a variety of symptoms related to the biliary tract and pancreas are evaluated. Patients' symptoms may include pancreatitis, biliary strictures, stones, cholecystectomy complications, unexplained abdominal pain and suspected gastrointestinal malignancies. The majority of referred patients require advanced endoscopic procedures such as ERCP (endoscopic retrograde cholangiopancreatography, and EUS (endoscopic ultrasound). Many patients are sent to Tulane for special procedures that either are not done elsewhere or may have been unsuccessful.
The Endoscopy Center has extensive experience in complex ERCP procedures. Therapeutic ERCP procedures include endoscopic sphincterotomy of pancreatic and bile ducts, biliary and pancreatic stent insertion and duct drainage, stricture dilatation, and complex stone extractions. Other specialized procedures include the Spyglass choledochoscopy to look directly into the bile duct and biopsy if needed to make a diagnosis of indeterminate structures.
Our center also has great expertise in EUS and fine- needle aspiration of masses, cysts, and lymph nodes located within and adjacent to the digestive tract. This sophisticated technique is utilized for staging of malignancies of the esophagus, biliary tract, pancreas, and rectum. Our physicians can obtain aspirate samples from pancreatic masses or cysts, lymph nodes, and gastrointestinal stromal tumors (GIST). EUS- guided neurolysis (nerve block) can also be performed and is a highly specialized procedure for relieving pain of chronic pancreatitis. The Endoscopy Center also performs, in certain circumstances, pancreatic pseudocyst drainage with EUS guidance. The Endoscopy Center utilizes a team approach in which pathologists, cytologists, oncologists, radiologists and surgeons collaborate in the care and treatment of patients.
Services & Treatments
ERCP
EUS - diagnostic and therapeutic
Pancreatic Stenting
Bile Duct Stenting (plastic and metallic)
Staging Malignancies of Pancreas, Bile Duct, Esophagus and Rectum
Stenting Esophagus, Duodenum and Colon for Inoperable Malignancies
EMR (Endoscopic Mucosal Resection) of cancers
Barrett's Esophagus Ablation