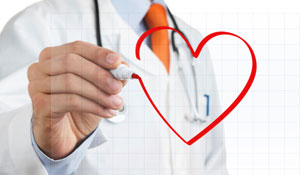 Tulane Cardiology Department provides diagnosis and treatment for patients with a variety of cardiovascular diseases including coronary artery disease, myocardial infarction, angina, hypertension, arrhythmias, congestive heart failure and heart valve disease. Cardiology services include a wide range of modern and sophisticated invasive and non-invasive diagnostic testing, cardiovascular surgery and cardiac transplant procedures. A foundation of clinical excellence provides state-of-the art diagnosis and comprehensive family-centered treatment. Unsurpassed excellence in patient care is our primary mission.
Services & treatments
Adrenal Gland
Appendix
Bariatric
Breast
Colorectal
Esophagus
Gallbladder
Hernia
Liver
Pancreas
Spleen
Stomach
Thyroid
Trauma and acute care
Services & treatments
Cardiology Clinic
Holter and Event Monitoring
Lipid Management
Coumadin Clinic
Lab Work
Stress Tests
Echocardiogram (Echo)
Stress and Echocardiogram
Electrocardiogram (ECG)
Holter Monitor
Enhanced External Counterpulsations (EECP)
64-slice CT Scan
Cardiopulmonary Stress Testing
Tilt Studies
Adult and Pediatric diagnostic and cardiovascular interventional procedures
Electrophysiology Studies
Device Implants
Interventional Radiology Procedures
For more information visit Tulane Heart.