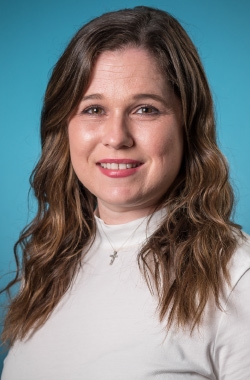 About Lindsey
I specialize in Heart and Vascular Care. I became a healthcare provider to help make a significant impact in my commuity. My patients can count on me to provide extraordinary care because I am compassionate, empathetic, and dedicated. I am an advocate for team-based healthcare to meet the needs of each patient by working collaboratively with all healthcare workers and the individual in the decision making process.
My little something extra
I love to attend food and music festivals in New Orleans with my family. I also love beach volleyball although at 5 feet 2 inches my hitting skills are abysmal.