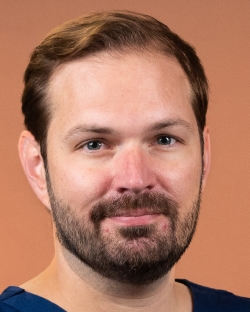 About Dr. Seyler
I specialize in Respiratory Care. I became a healthcare provider because of the human connection I experience with my patients. That, and the lounge espresso machine.
My patients can count on me to provide extraordinary care because I frankly don't rest well if my patients aren't cared for properly or aren't improving…and I rather enjoy my sleep.
My little something extra
As a lung doctor, I think my patients are shocked to learn I smoked cigarettes until medical school. If I can quit, so can you!
Let me know if you have any questions!
Affiliations
East Jefferson General Hospital
Education and Experience
Medical School
UTHSC Memphis, TN

Residency
UTHSC Memphis, TN

Fellowship
Tulane Medical School New Orleans, LA

Board Certification
American Board of Pulmonary Disease
Internal Medicine