We're doing that little something extra to ensure our hospitals are safe
At LCMC Health, we're committed to giving our patients that little something extra.
"We want you to know that we're doing that little bit extra to ensure our hospitals are safe places should you need emergency care," says Dr. Jay Kaplan, Medical Director of Care Transformation at LCMC Health.
Louisiana leaders are seeing a decline in visits to the ER for serious diseases such as stroke and heart attack due to worries and fears created by the COVID-19 pandemic rather than fewer of these events occurring.
"We do not want you staying home if you're having chest pain or having trouble breathing or have a high fever," says Dr. Jay Kaplan. "If you're concerned that you may be having a heart attack or serious medical problem, please come see us."
Here's what you can expect:
Inpatient and Outpatient Care
Patients are encouraged to schedule procedures and in-office visits that are time-sensitive and if delayed could cause harm to their long-term health.
If you're not sure if your care falls into this category, give your provider a call to discuss.
In addition to active visitor restrictions, social distancing, masking, and temperature checks are performed for all patients, visitors, and staff across the LCMC Health System.
Adult and Pediatric Inpatient Care
Any patient admitted to the hospital or undergoing surgery or a procedure that involves anesthesia will be tested for COVID-19 prior to admission or procedure.
Other pre-op procedures that may take place will be communicated by your provider and care team.
Adult and Pediatric Outpatient Clinics
Our outpatient providers and clinics will be seeing a limited number of patients for the time being. All patients are encouraged to reach out to their provider to see if a virtual care visit can take place.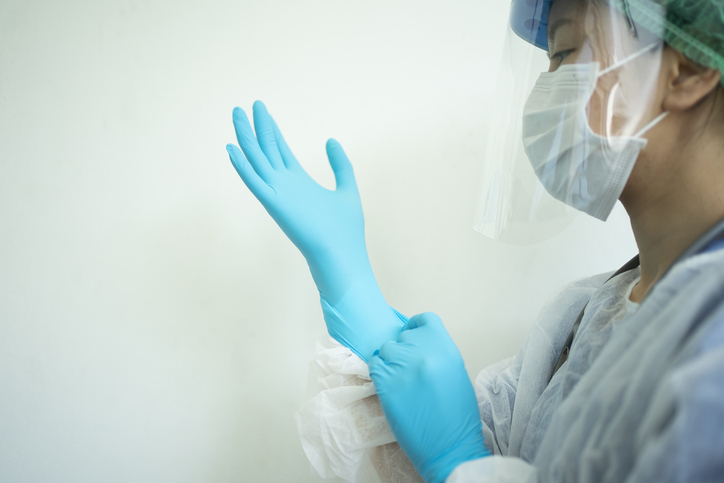 Patient Safety
In conjunction with our standard cleaning and sanitation processes, we're increasing our efforts on high touchpoints and common areas.
All providers and employees are subjected to daily temperature checks and adhere to our universal masking and strict hand hygiene guidelines. Any healthcare worker who comes near patients has appropriate personal protective equipment and follows guidelines for usage and disposal to ensure patient safety.
Any patients with infectious diseases, including COVID-19, remain in isolated units in a separate area of our hospitals to prevent the spread of infection.
We have active visitor restrictions in place for our Adult and Pediatric services. For more information on our Active Visitor Restrictions, click here.
The emergency room at West Jefferson Medical Center provides online check-in for non-life-threatening medical situations. This service helps ensure proper distancing between patients and helps prevent crowded waiting areas. More information is available here: https://www.wjmc.org/our-services/emergency-services/.
Touro's Uptown emergency department displays an estimated wait time on their website which also helps patients plan their visit to the emergency during times when they are likely to be seen more quickly. Visit their website to see the latest ER wait time: https://www.touro.com/our-services/emergency-department/
Additionally, LCMC Health Urgent Care provides virtual visits for a variety of emergency needs. Schedule a virtual visit online here: http://lcmchealthurgentcare.com/
Adult Rehabilitation Center
Any family members explicitly assisting with care or essential caregivers requiring instruction in-home training will be able to attend appointments and visits for continued progress through the rehab process.
Adult Acute Medical, Patients in ICU, Inpatient and Emergency Department Care
There will be no visitation unless the patient is noncommunicative, confused, unable to understand instructions, or end of life.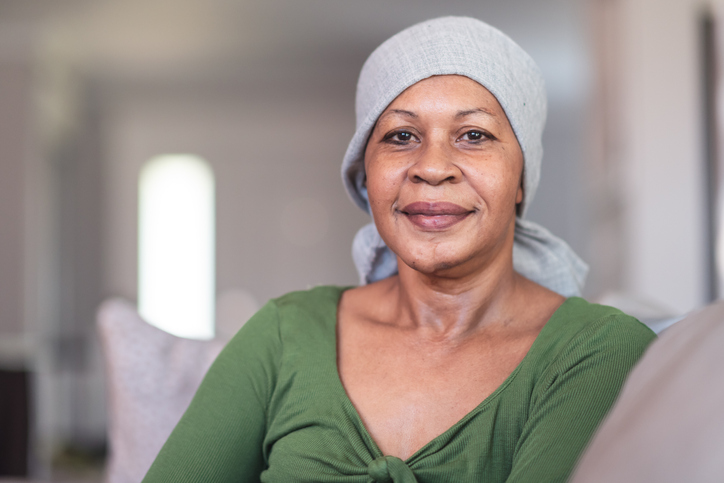 Adult Outpatient and Radiation Oncology
We will permit one support person per patient who is receiving treatment.
Adult Outpatient Care Clinics, Same-Day Surgery, Diagnostic and Therapeutic Services
We will permit one support person per patient who is receiving treatment.
Adult Ambulatory Clinics/Physician Offices
We will restrict any visitors outside of one caregiver as deemed essential for the clinical evaluation of the patient and/or receiving post-care instructions.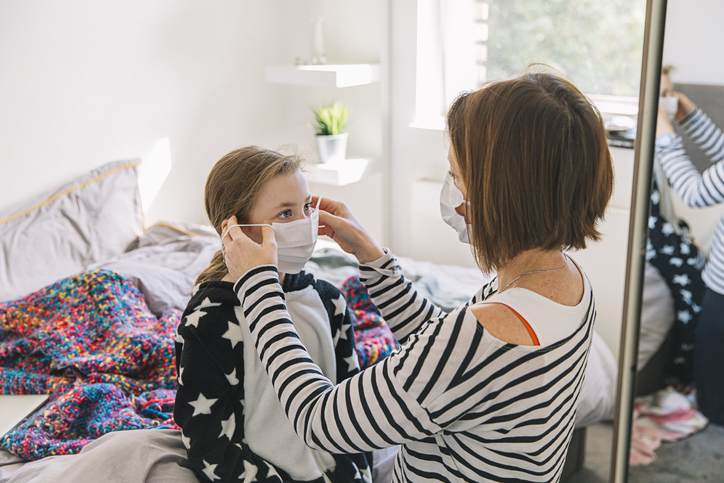 Pediatric Inpatient Care
We will permit two adult caregivers per patient. Patients in isolation are limited to one adult caregiver at a time.
Pediatric Outpatient Care Clinics, Emergency Department, Same-Day Surgery, Diagnostic and Therapeutic Services
We will permit one adult caregiver. No visiting children/siblings under the age of 18 years are allowed at this time. For more information on our Active Visitor Restrictions, click here.
Our commitment to you and to our community
All LCMC Health facilities follow the guidelines from the Centers for Disease Control and Prevention to protect patients, staff, and the community from the spread of viruses and illnesses.
We want you to feel safe when visiting our facilities for any type of emergency care. Here are some additional ways our hospitals are helping you stay protected during COVID-19:
The emergency room at West Jefferson Medical Center provides online check-in for non-life-threatening medical situations. This service helps ensure proper distancing between patients and helps prevent crowded waiting areas. More information is available here: https://www.wjmc.org/our-services/emergency-services/.
Touro's Uptown emergency department displays an estimated wait time on their website which also helps patients plan their visit to the emergency during times when they are likely to be seen more quickly. Visit their website to see the latest ER wait time: https://www.touro.com/our-services/emergency-department/
Additionally, LCMC Health Urgent Care provides virtual visits for a variety of emergency needs. Schedule a virtual visit online here: http://lcmchealthurgentcare.com/