Fathers at LCMC Health inspire children to follow career footsteps
Inspiration and Admiration: Celebrating Father's Day across LCMC Health
The bond between a father and child is something truly special. It's even more special when a father inspires a child to pursue a career in the same field and then get to work together within the same organization.
Dr.s Paul, Otto, and Isabel Remedios, Children's Hospital New Orleans

For Dr. Isabel and Paul Remedios, brother and sister pediatricians with Children's Hospital New Orleans, becoming a doctor was a no-brainer based on what they learned and saw from their father, Dr. Otto Remedios, who is also a pediatrician with Children's Hospital.
"The joy my dad experienced taking care of his patients was one of the biggest inspirations for my going into medicine," Isabel said.
From a young age, Paul said their father taught them to lead by example.
"Not only were we taught to work hard for what we wanted, we saw it every day. And we saw how much he enjoyed his work," Paul said. "He always tries to relate to his patients and their parents and tries to make them feel comfortable."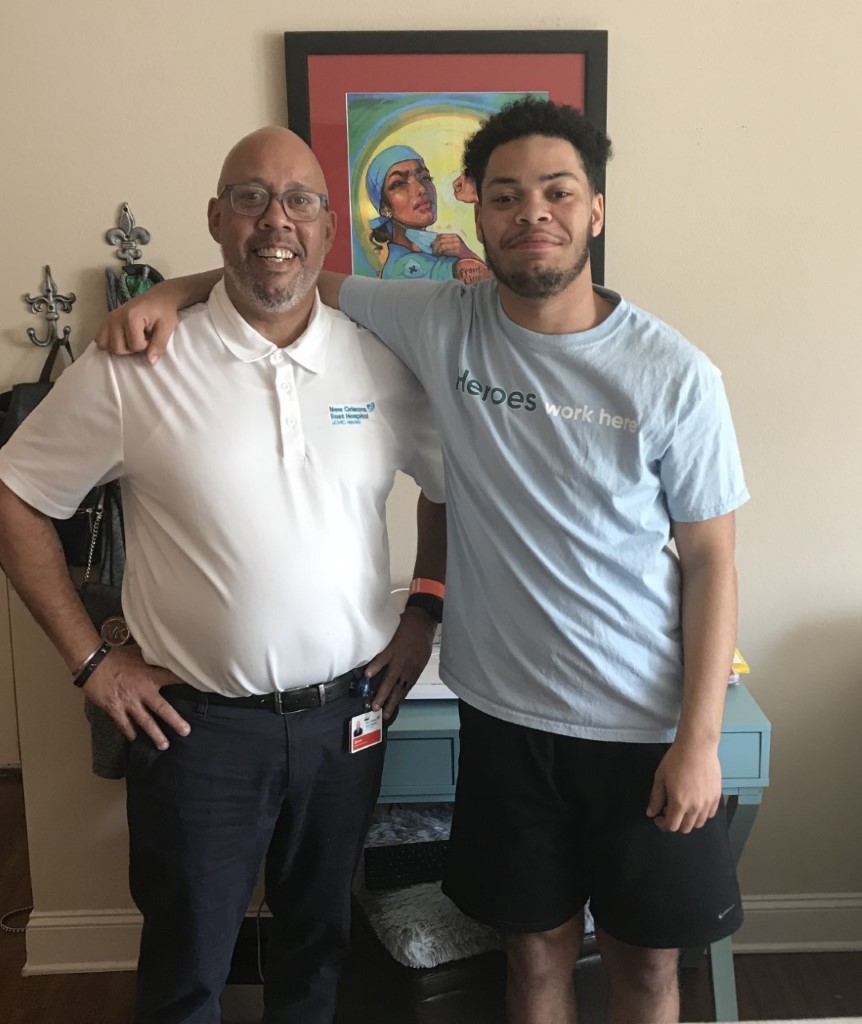 Byron Chargois and son Brison Chargois, New Orleans East Hospital

Inspiration to work hard flows both ways, not only from father to child but also from the child to the parent, according to Byron Chargois, Patient Services Manager at New Orleans East Hospital.
"My son, Brison, has inspired me through his tenacity to work hard through High School, to maintain a high GPA in all advanced classes, and to get accepted to UTSA honors Biology program," Byron said.
Brison, who is in medical school studying to become a doctor while working as a Patient Care Technician at New Orleans East Hospital, said his dad has encouraged him to be great throughout his early career.
"As a divorced father, my dad has always been there for me, not only as a dad but as an adviser to life," Brison said. "If I can be the man my dad is, I will be an MD that makes differences and changes in people's lives."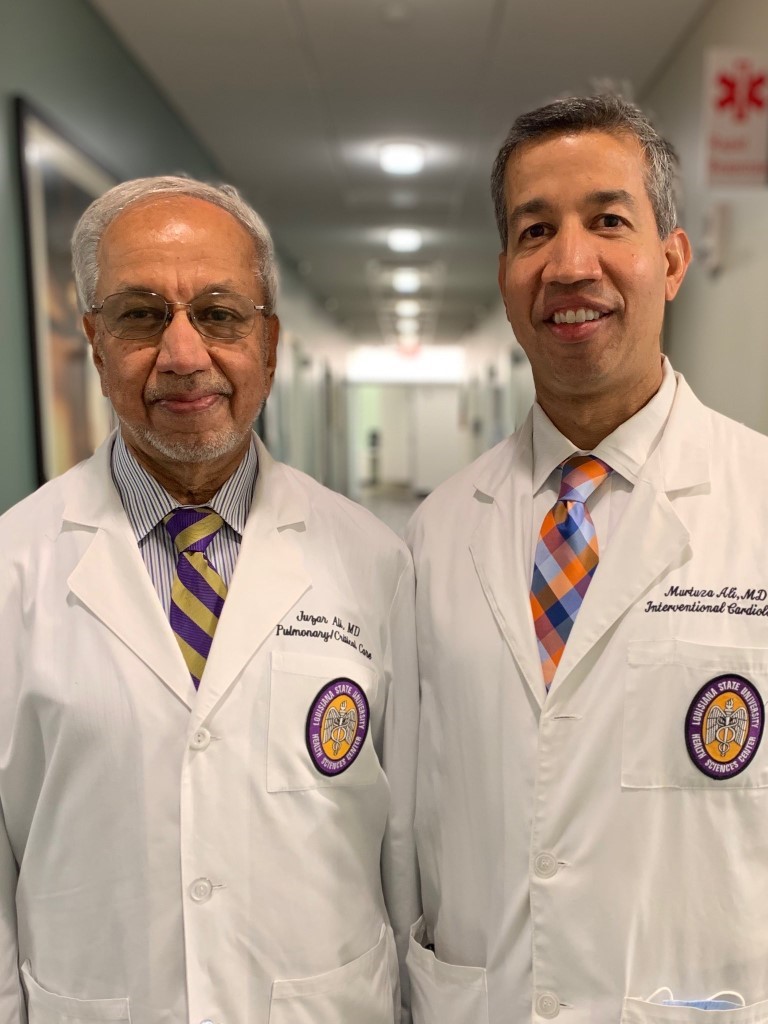 Dr. Juzar Ali and son Dr. Zee Ali, University Medical Center New Orleans

Making a difference in others' lives is also what inspired Dr. Zee Ali, an Interventional Cardiologist with LSU Health Sciences Center and University Medical Center New Orleans, to become a doctor.
As a Pulmonologist at University Medical Center, the Interim LSU Hospital, and Charity Hospital before that, Zee's father, Dr. Juzar Ali, continues to serve as a professor of medicine at LSU.
"Dad continues to inspire me, as he has so many others, in his humility and service to others," Zee said. "His "little extra" has always been his compassion and willingness to engage in the lives of others to be of service to them. It's something I aim to emulate in my own life."
Dr. Pablo Labadie and father Dr. Juan Labadie, West Jefferson Medical Center

Growing up on the Westbank, Dr. Pablo Labadie, a Urologist with West Jefferson Medical Center, saw the impact his father, Dr. Juan Labadie, made on the community as an OBGYN, and that inspired him to go into medicine.
"Everywhere we went as a family, he would see patients, and they would say wonderful things about their experience with him," Pablo said.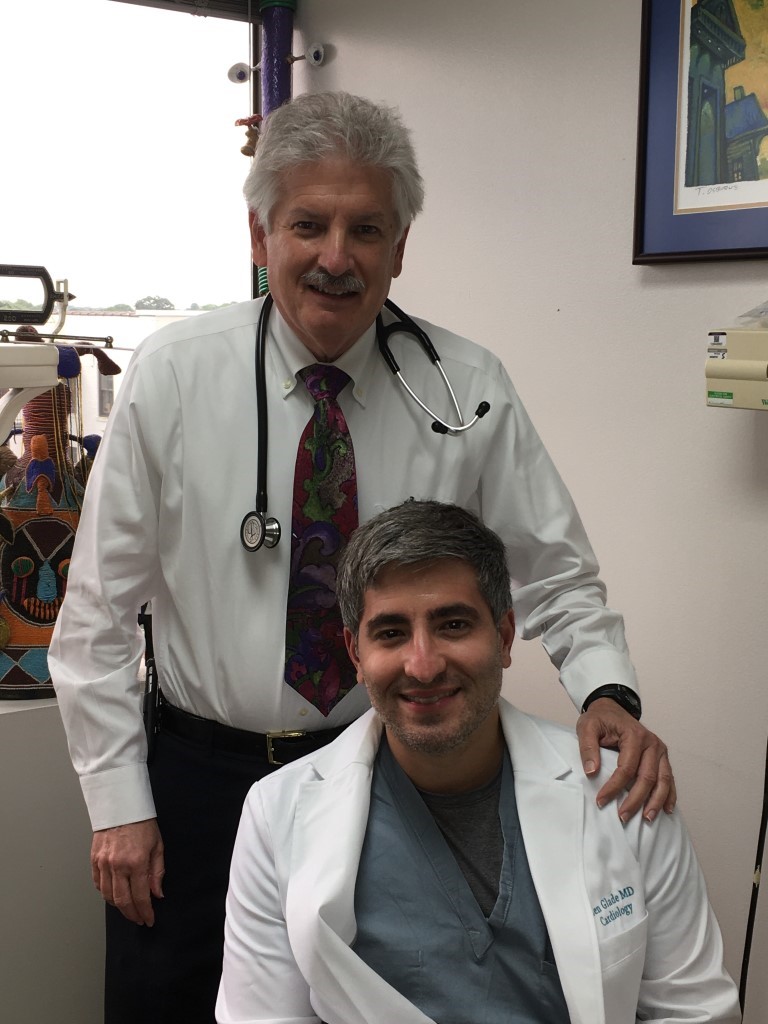 Dr. Leonard N. Glade and son Dr. Leonard M. Glade, Touro
Dr. Leonard M. Glade, a Cardiologist with Touro Physician Practices, also picked up on the importance of advocating for his patients from his father, Touro Pulmonologist Dr. Leonard N. Glade.
"My dad has always been an advocate for his patients, dedicating his time and effort to ensure they successfully navigate their most difficult times," said Leonard M. Glade.
Today, both father and son are known advocates for preventative health routines for men.
Leonard N. Glade often uses the analogy of car maintenance to explain to his patients the importance of health and wellness to ensure a long and healthy life.
"Men need to treat their healthcare the same way they treat their car care," Leonard N. Glade said. "Most men wouldn't forget to have their oil checked in their car or have a routine maintenance checkup because they understand how it's important to ensure the car's long life."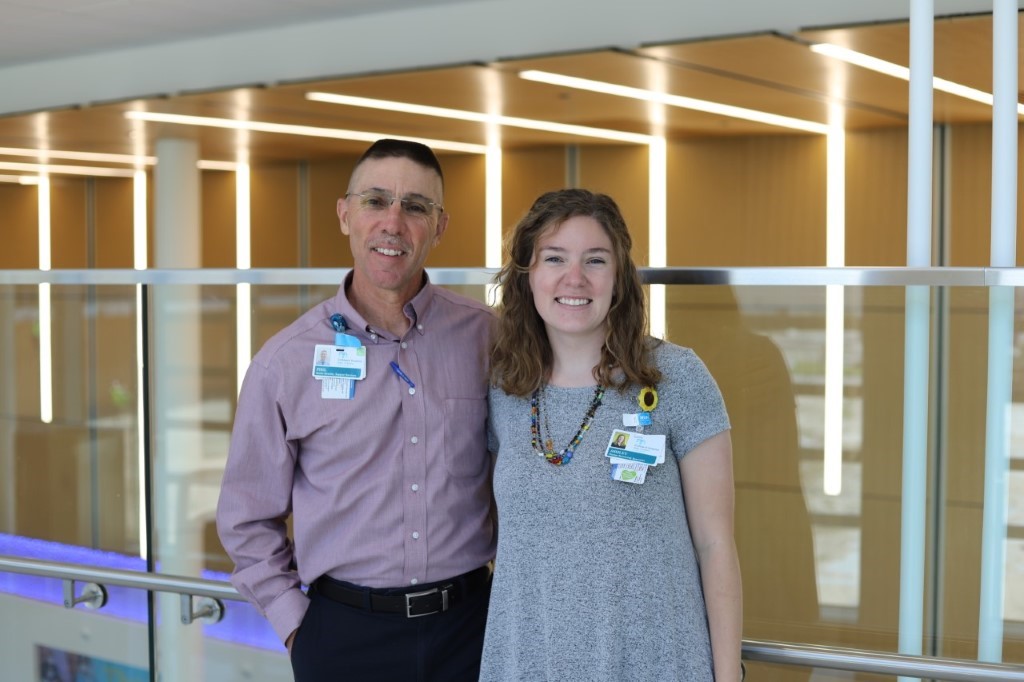 Phil Hebert and daughter Ashley Hebert, Children's Hospital New Orleans

Men can often get a reputation for fixing things rather than taking time to fix themselves.
Ashley Hebert, a Human Resources Specialist at Children's Hospital, admires her dad Phil Hebert who she said can fix anything.
"He is one of the smartest and most resourceful people I know. He knows how to make lemonade out of anything, not just lemons," Ashley said.
She also wants her dad and other men to know that they deserve to take care of themselves by taking care of their health.
"It's so important for men to take care of their health because they deserve it! They deserve to live their best, healthy lives," Ashley said. "I need my dad to stay healthy because I still have a lot to learn from him."
As the Senior Director of Support Services at Children's Hospital, Phil encourages other men to keep a positive attitude, even when things are not always the best they can be.
"It's important we stay healthy so we can be around to enjoy time with our family and to continue what we do professionally," Phil said.
Byron points out there are many health issues that impact African American men, especially in the New Orleans community.
"I have always been told by my parents that you must maintain your health and lifestyle by going to your doctor once a year just to get tests done to see how your body is doing," Byron said. "Now, I educate my sons Byron Jr. and Brison that it is important to have a Primary Care Provider and always take the tests that are available to men young and old."
Dr. Zee agrees that all men should heed their own advice to eat well, exercise more, stay connected with family, and establish a relationship with a doctor who they trust.
"Too often, we neglect our health, putting it off because it doesn't seem important until it becomes a problem," Zee said. "But like everyone, we need our blood pressure, and our sugar and our cholesterol checked, and we need someone we trust to help guide us to better health decisions."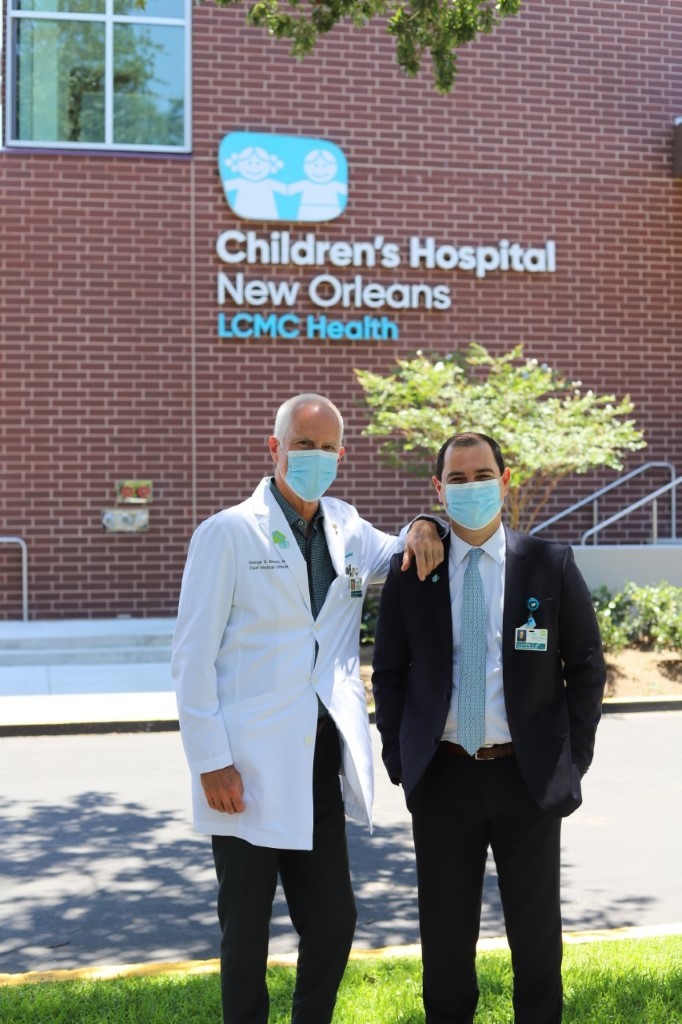 Dr. George Bisset and son Cameron Bisset, Children's Hospital New Orleans

Over the past few months, the response to COVID-19 by frontline healthcare workers has given these fathers and children an additional sense of pride in their family members' efforts to fight the coronavirus pandemic.
For Dr. George Bisset, Chief Medical Officer at Children's Hospital, it was inspiring to see his son Cameron's determination in supporting the Behavioral Health Center at Children's Hospital in his role as Senior Director of Support Services.
"The response by our organization has given me an incredible sense of pride," Cameron said. "As a behavioral health department, we were challenged to develop innovative ways to support the children of our community through this tough time. I'm very proud of what we've been able to accomplish and am confident that we will come out of this pandemic a better team and more prepared to handle adversity in the future."
In the ever-changing field of medicine, some things remain constant, like a father's love for his children.
"I am inspired by their resilience to adapt to the changing demands of new guidelines in the practice of Pediatrics as well as the ever-changing challenges in keeping up with the information technology," Otto Remedios said.
Happy Father's Day to all the fathers and father figures at LCMC Health and throughout the country.