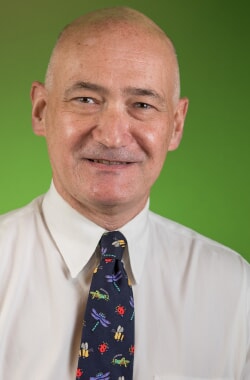 About Dr. Pettitt
Dr. Timothy Pettitt attended medical school at the University of Medicine and Dentistry of New Jersey and completed his surgery residency at Washington University School of Medicine in St. Louis, Missouri and Barnes-Jewish Hospital. Dr. Pettitt continued his training in St. Louis by completing a fellowship in cardiothoracic surgery as well as pediatric cardiothoracic surgery.
He joined the faculty at LSU Health and Children's Hospital New Orleans in 1999 where he began his clinical practice.
He is an Associate Professor in the Section of Pediatric Cardiothoracic Surgery. In addition to being the Surgical Director of the Congenital Heart Service Line at Children's Hospital, Dr. Pettitt is also the Surgical Director of Extracorporeal Membrane Oxygenation.
He is board-certified by the American Board of Congenital Heart Surgery and the American Board of Thoracic Surgery.
His clinical interests include the surgical management and postoperative care of the congenital heart patient as well as adults with congenital heart disease.
As an undergraduate, Dr. Pettitt studied the violin at the Oberlin Conservatory of Music. During his Sophomore year, his father underwent aortic valve replacement which was the nidus for him becoming a cardiac surgeon. It wasn't until his cardiothoracic surgical training at Washington University School of Medicine in St. Louis did his passion for congenital heart surgery develop. "I was fascinated by the heterogeneity and pathophysiology of congenital heart defects. I felt this was an area where I could make a real difference in the life of a child born with a heart defect and their family."
With over 20 years of experience, Dr. Pettitt remains committed to helping Louisiana patients born with congenital heart disease, from neonate to adult. He acknowledges the importance of teamwork and commitment to continuous quality improvement to achieve the best outcomes for his patients.
A little something extra about Dr. Pettitt
When Dr. Pettitt isn't busy fixing hearts he enjoys tinkering around his 130+-year-old house, making repairs and restoring it to its former glory. He enjoys woodworking, electrical and plumbing projects. Dr. Pettitt said, "I don't fix cars though. Let the experts handle that!"
Affiliations
Children's Hospital New Orleans
Education and Experience
Medical School
Robert Wood Johnson Medical School Piscataway, NJ
1990
Residency
Washington Univ. School of Medicine St. Louis, MO
1996
Fellowship
Washington Univ. School of Medicine St. Louis, MO
1999
Board Certification
American Board of Thoracic Surgery