​​West Jefferson Provides Personalized Rehabilitation Care in Partnership With the Culicchia Neurological Group
We are a leading provider of rehabilitation where we provide one-of-a-kind care to meet your individual needs. Our dedicated staff is focused on helping those who have suffered a stroke, brain injury, amputation, or other complex conditions. Our inpatient and outpatient rehab programs also provide rehabilitation services for those who have experienced a decline in their physical and/or cognitive abilities due to an illness or injury. Our highly skilled team is dedicated to getting you back to the things you love to do.
We are proud to be CARF (Commission on Accreditation of Rehab Facilities) accredited. The CARF program is recognized around the world for setting the standard in rehab care. Being CARF accredited means our staff is committed to constantly improving, year after year. We put your care at the center of everything we do, finding new ways to enhance your treatment options.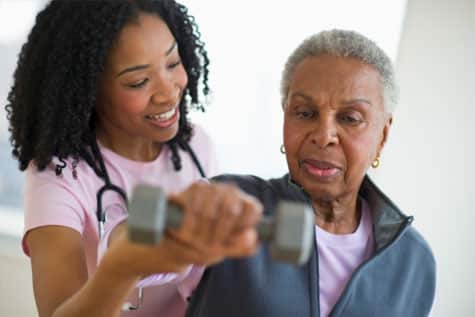 Inpatient rehabilitation
Our patients are always our main focus, which means we care for you like family. With a highly experienced team of compassionate therapists, you can stay close to home and receive the best rehabilitative treatment for healing. We are centered on providing you the skills needed to recover and return home.
Outpatient rehabilitation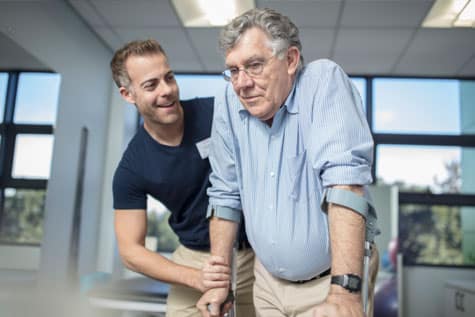 Our rehabilitative services are offered at two convenient locations, in Marrero and Terrytown, where licensed therapists are trained in helping individuals of all ages return to work, daily activities, sport, or active retirement after suffering a disabling injury or illness.
Hands-on, individualized treatment plans are developed and carried out by our highly skilled team for traditional Physical and Occupational therapies.
Our specialty programs include:
For more information, please call 504.349.6140.