Advanced Technology in State-Of-The-Art Facilities
West Jefferson Medical Center Imaging offers a wide range of outpatient, inpatient and emergency services that are performed in various locations on the West Jefferson Medical Center campus. Imaging services are located in the hospital, Physician's Office Building, and the Medical Plaza located on the West Bank Expressway.
Our imaging services include:
MRI
CAT scan
PET/CT
Ultrasound
Nuclear medicine
Radiology
Inpatient and ER patient imaging services are provided 24-hours a day, seven days a week to patients ranging in age from newborn to geriatric. Our services are comprised of both diagnostic and therapeutic procedures; invasive/intra-operative and non-invasive techniques; and modalities using ionizing radiation, with or without the use of contrast media. All departments utilize a PACS image archiving system and are fully filmless.
General Imaging Center
For the convenience of our outpatients, an imaging center is available on the first floor of the Physician's Office Building. In addition to routine x-ray procedures, MRI and MRA are performed in this clinic. West Jefferson provides state-of-the-art magnetic resonance imaging with a 1.5 Tesla magnet. Normal operating hours are Monday through Friday, 7:00am - 7:00pm and Saturday 8:00am - 1:30pm. We are available on-call in the event of an emergency service is necessary for MRI.
The MRI is ACR accredited. Contact 504.349.6300 for MRI scheduling.
Imaging Center at LCMC Health Ridgelake Health Center
Our fully comprehensive Imaging Center offers patients of all ages, including adults and children, a full spectrum of diagnostic services in a comfortable, relaxing and patient-friendly environment. The 9,300 square-foot facility is equipped with the most technically advanced equipment providing a variety of services including 3T MRI, Ultrasound, 3D Mammography, CT Scan, Dexa Bone Density, and X-Ray.
The Imaging Center is located at 2121 Ridgelake Drive in Metairie and is open Monday to Friday from 8:00am - 4:30pm. To make an appointment, call 504.349.6300.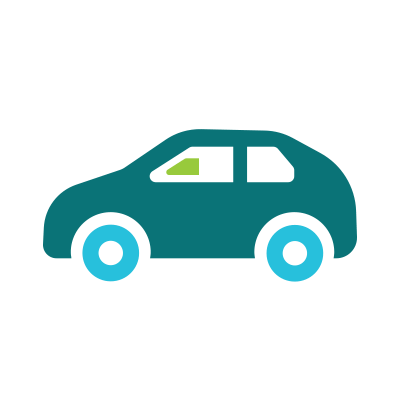 Need a ride to your appointment at our Ridgelake Imaging Center? We're offering free Lyft rides for our patients to make it easy for you to get the care you need. Here's how it works:
Call 504.349.6300 to schedule your Imaging Center appointment.
At the time of scheduling, ask your scheduler about our transportation options.
If you're in need of transportation, our team will contact you in less than 24 hours to schedule your free ride.
Women's Imaging & Breast Care Center
Our Women's Imaging and Breast Care Center is located at 4521 Westbank Expressway in the West Jefferson Medical Plaza. This state-of-the-art facility has dedicated and certified staff with advanced skills in mammography, bone density, stereotactic biopsies, and ultrasound technology. The Mammography Center is ACR Accredited.
The Women's Imaging and Breast Care Center has two state-of-the-art digital mammography units, in addition to digital computer assisted technology (CAD) and 3D digital tomothesis units. The Center provides a radiologist reading that offer increased accuracy in breast imaging, which makes us stand out in the Westbank area.
The Women's Imaging and Breast Care Center is a comprehensive diagnostic center that is designed to offer rapid response to the needs of our patients. Arrangements are made to meet each patient's medical needs in the speediest and most effective manner. This type of dedicated and individualized service makes it possible for the patient's diagnostic course to begin as soon as possible.
For your convenience, patient registration is on site and walk-in screening patients are accommodated. Hours of operation are 8:00am - 4:30pm Monday through Friday, and Saturday appointments are available. On-site parking is available.
Call 504.349.6300 to schedule an appointment or 504.349.2039 for additional information.