Understanding a breast cancer screening and mammography report
Breast Cancer remains one of the most commonly diagnosed cancers in women across the United States, only second to skin cancer. Approximately 12% of women will develop breast cancer (1 in 8). Breast Cancer is the second leading cause of cancer deaths in women, behind lung cancer. The chance that a woman will die from breast cancer is 2.6% (approximately 1 in 38). Since the implementation of screening mammography, early detection and diagnosis has decreased breast cancer mortality.
Who should be screened for breast cancer and when
The American College of Radiology (ACR) continues to recommend that asymptomatic women of average breast cancer risk begin screening at age 40. Additionally, both the ACR and Society of Breast Imaging (SBI) recommend that all women, especially black women and women of Ashkenazi Jewish descent, be evaluated for breast cancer risk no later than age 30 so that higher than average risk women can be identified and screened as such.
Although there is limited data on transgender screening, the SBI strongly supports gender equality and recommends that appropriate screening be accessible.
The SBI offers the current guidance for transgender screening:
Transgender male (female-to-male) patients who retain native breast tissue should be screened annually beginning at age 40 for average risk.
Transgender females (male-to-female) patients who have received breast enhancing hormones should be screened annually beginning at age 40.
Please refer to the Society of Breast Imaging's most recent position statement on diversity and inclusion here.
How will you be screened for breast cancer?
Mammography remains the gold standard screening technique for the detection of breast cancer. Both the standard 2D (2-dimensional) mammogram and the newer "3D" mammogram (digital breast tomosynthesis- DBT) use low-density x-rays to obtain an image of the breast. The technology of DBT allows the camera to rotate while obtaining multiple x-rays which are reconstructed into an image. Because x-rays of both DBT and 2D mammograms are low density the breast tissue must be compressed to obtain a quality image. Compression for DBT is slightly longer than a standard 2D mammogram. But do not worry, your breast will only be in compression for a few seconds with either of these types of mammograms.
If you are considered higher than average risk, in addition to mammography, you may also be screened with supplemental imaging. This can include a breast ultrasound or breast MRI.
For information on how to prepare and what to expect when getting a screening mammogram, click here for an informative link to the American Cancer Society.
What your mammogram report means
Mammograms are interpreted by medical doctors, radiologists, who are specially trained to look for abnormalities in the breast tissue. Once the radiologist has reviewed your images, they will generate a report.
Every mammogram report will include an assessment of the amount of fibroglandular tissue present relative to fatty tissue. Fibroglandular tissue can disguise breast masses making it more difficult to detect abnormal areas on the mammogram. The amount of fibroglandular tissue is expressed as breast density. The more fibroglandular tissue present, the denser the breast.
The breast density will be categorized into 1 of 4 groups (from least dense to most dense):
Almost entirely fatty
Scattered fibroglandular density
Heterogeneously dense
Extremely dense
So, while breast density simply describes the relative composition of normal tissue in your breast and is not an abnormality, a denser breast decreases the sensitivity of mammography. It is currently advised that women with dense breasts discuss with their healthcare provider whether additional imaging, for example, ultrasound, should be considered as supplemental screening.
Lastly, every mammogram report will also include an overall score, BI-RADS assessment category. While the BI-RADS assessment categories range from 0-6, typically for a screening mammogram your report will be assigned an assessment of 0, 1, or 2:
BI-RADS 0- Incomplete. This means that the radiologist needs more information before assigning a final score. This may indicate additional imaging needs to be performed and/or perhaps the radiologist wishes to compare to prior mammograms which may not yet be available. Whatever the issue, it must be resolved prior to assign a final BI-RADS score.
BI-RADS 1- Negative. There is no sign of breast cancer nor any non-cancer finding that the radiologist has described.
BI-RADS 2- Benign. There is no sign of breast cancer however the radiologist has described non-cancer findings in the breast.
Since these assessments are mostly used to communicate findings and appropriate next steps with your healthcare team, please review your mammography reports with your healthcare provider. For more information about our Cancer Care please visit umcno.org/cancercare.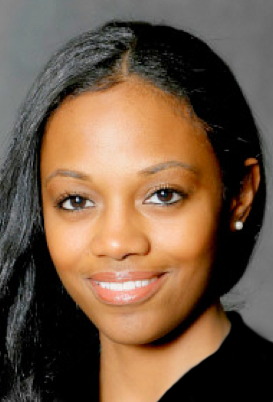 Description automatically generated. Brooke Morrell is a native of New Orleans, graduating from Benjamin Franklin High School. She received her BS from Fordham University in Bronx, New York, and her medical degree from Meharry Medical College in Nashville, Tennessee. She then returned home to Louisiana State University Health Sciences Center to complete her residency training in radiology. Her passion for women's health leads her to subspecialize in breast imaging, completing a breast imaging fellowship at Northwestern Feinberg School of Medicine in Chicago, Illinois. As Dr. Morrell can never stay away from New Orleans for too long, she returned home after training as an Assistant Clinical Professor in the Department of Radiology at LSUHSC. In addition to her clinical responsibilities, Dr. Morrell serves as the Program Director of the Breast and Women's Imaging Fellowship. Dr. Morrell is excited to educate future breast imagers while also putting her clinical expertise to work serving the women of her community daily.