The signs of colon cancer and how a colorectal screening could save your life
March is Colorectal Cancer Awareness Month, a perfect time to learn more about this disease and when and why to get screened. Cancer of the colon and rectum is the second leading cause of cancer-related deaths in the United States for both men and women combined. This year, 56,000 people are expected to die from the disease. However, this cancer is preventable and curable when detected and treated early.
Colorectal cancer can be detected early with risk and age-appropriate screening. The importance of screening is that most colorectal cancers can develop with no to minimal symptoms. When symptoms do present, the disease is usually advanced.
Symptoms and signs of colon cancer include:
Blood in or on the stool
Changes in bowel habits
Narrow stools
Abdominal pain, cramping
New diarrhea or constipation
Weight loss
Rectal bleeding
If you have experienced any of the above symptoms for less than 2 weeks, you should reach out to a doctor or healthcare provider to further discuss.
Most colon cancers start as benign polyps and over time they have the potential to become cancerous. By screening and finding polyps with colonoscopy, polyps are removed before they have a chance to become cancer.
When to get a colonoscopy
The risk of developing colorectal cancer increases with age. Recently the United States Preventive Task Force (USPTF) and The American Society of Colon and Rectal Surgeons (ASCRS) have lowered the recommended age for colonoscopy for the average risk individual from age 50 to age 45. This means that many people in their mid to late 40s who thought there was time until their screening colonoscopy are now overdue for a screening. You may be at higher risk of colon cancer and this may alter the age and interval for screening. This is based on your personal, family, and medical history.
Colorectal screening methods include a Fecal Immunochemical test and a colonoscopy. A colonoscopy is a visual examination of the entire colon whereas a Fecal Immunochemical Test, an alternative to a colonoscopy, is a simple chemical test that can detect abnormalities in the stool. You should talk with your doctor or healthcare provider for the best screening option for you. After your colonoscopy, your doctor will discuss the timing of your next screening based on what is found, this is typically anywhere from 5 to 10 years.
What you can do to start lowering your risk of colon cancer
Get regular colorectal cancer screenings starting at age 45 if you have a personal or family history of colorectal cancer or colorectal polyps, or a personal history of another cancer or inflammatory bowel disease, talk to your doctor or healthcare provider about earlier screening.
Eat a low-fat diet with plenty of fiber and make sure to include plenty of leafy green vegetables.
Don't drink excessive alcohol or smoke.
Exercise for at least 20 minutes three to four times each week.
Let's make this year your healthiest year yet. Learn more about our Colorectal Cancer Program, visit umcno.org/colorectalcancer.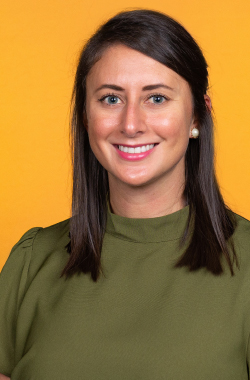 Dr. Elyse Bevier-Rawls is a native of the greater New Orleans area. She received her medical degree and completed her general surgery residency at Louisiana State University. She went on to complete her colon and rectal fellowship with Georgia Colon and Rectal Surgical Associates in Atlanta, GA. Dr. Bevier-Rawls is excited to return to her hometown to serve the community in all aspects of colorectal surgery with special interests in robotics and minimally invasive surgery.
Helpful Links: