Southern Chicken and Dumpling Soup: A Light Alternative for a Traditional Dish
With the fall quickly approaching, chilly weather will be here before we know it. Here's a healthier alternative to a long-time traditional family dish to keep you warm on those fall evenings. This lighter variation on a southern classic uses a light, fresh noodle that doesn't have to be pre-boiled.
"Although egg rolls can be high in calories, mostly due to the fact that they are fried, egg roll wrappers themselves are low in calories and fat and can be a great alternative to pasta dishes, instead of a heavy pasta."
Ingredients:
4 cups homemade or low-sodium chicken broth
½ cup chopped onion
1 tsp. minced garlic
1 can condensed low-sodium cream of mushroom soup
2 cups cooked, cubed chicken
1 10-ounce bag of frozen mixed vegetables (carrots, green beans, peas, and corn), or
3 cups fresh vegetables
6 sheets of refrigerated egg roll wrappers
1 tbsp. parsley
Directions:
Put chicken broth into a large soup pot and add onion and garlic. Cook for about 5 minutes, then add condensed mushroom soup and chicken. Heat thoroughly and add vegetables.
Slice each egg roll wrapper into three "wide noodles." Add noodles three at a time to simmering soup. Stir gently so they don't stick and continue adding until all are in the pot.
Continue simmering for about 2 minutes. Ladle into 4 bowls, garnish with parsley, and serve immediately.
Makes 4 servings:
Each serving contains about 353 calories, 8 g fat (2 g saturated fat, no trans fat), 58 mg cholesterol, 664 mg sodium, 41 g carbohydrate, 4 g dietary fiber, 7 g sugars, and 29 g protein.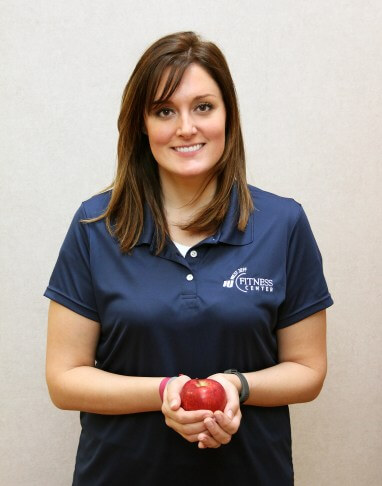 About TeNeal Macaluso: 
TeNeal earned a Bachelor of Science in Dietetics from Missouri State University and completed her dietetic internship at the Missouri Department of Health & Senior Services.
She has been a Registered Dietitian since 2012 and works hard to empower her patients to be self-sufficient, motivated individuals who choose to make healthy lifestyle habits.