Cranberry Pumpkin Muffins – A Healthy Fall Treat
It's officially autumn, a season when people frequently enjoy pumpkin and cranberry flavors. This recipe below for cranberry pumpkin muffins incorporates these tasty ingredients and packs a healthy punch, too.
Rich in vitamins and minerals but low in calories, pumpkin is a highly nutrient-dense food and a good source of fiber and beta-carotene. The potassium in pumpkin can have a positive effect on blood pressure and the antioxidants can help prevent degenerative damage to the eyes.
Fresh pumpkin prepared at home has the most health benefits, although canned pumpkin is a good alternative. Canned pumpkin keeps many of its health benefits after the canning process. Avoid canned pumpkin pie mix as it has added sugar.
"The only ingredient listed in canned pumpkin should be the pumpkin!" says Marian Vigo, Dietitian at WJMC.
Sometimes called a "superfood," cranberries are also healthy to eat, thanks to their high nutrient and antioxidant content. Cranberries are low in calories (only 25 calories in half a cup!), high in vitamins C, A and K, and a good source of fiber. They also contain antioxidants and nutrients that may help prevent certain diseases and cancers, improve immune function, decrease blood pressure and lower risk of urinary tract infections.
"Since they are a good source of vitamin K, if you use blood thinners then ask your healthcare provider before eating extra cranberries. People with a history of kidney stones should also talk to their healthcare provider before increasing their intake of cranberries," suggests Marian.
Cranberries can be refrigerated for up to two months, and they can be frozen to use later. Fresh cranberries should be firm to the touch and not wrinkled. They are also available dried or in a can but may contain added sugars. Check the ingredient label and select a product that only contains cranberries.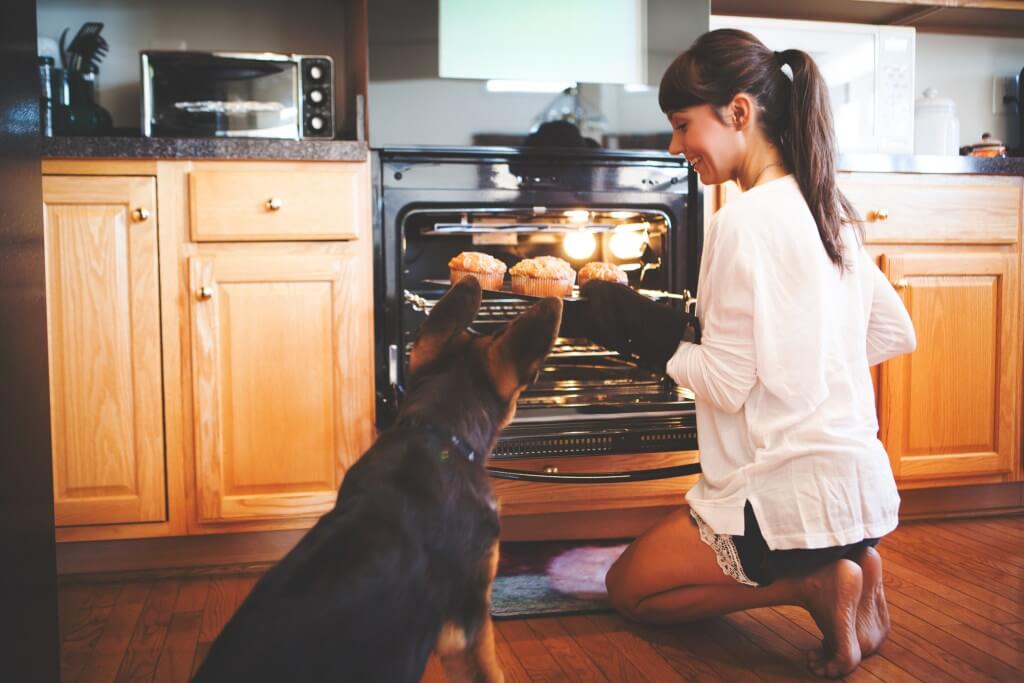 Cranberry Pumpkin Muffins

Ingredients
2 cups flour
¾ cup sugar
3 tsp. baking powder
½ tsp. salt
½ tsp. cinnamon
¾ tsp. allspice
⅓ cup vegetable oil
2 large eggs
¾ cup canned pumpkin (no sugar added)
2 cups fresh or frozen chopped cranberries
Instructions
Preheat oven to 400 degrees.
Sift together dry ingredients (flour through allspice) and set aside.
Beat oil, eggs, and pumpkin together until well blended.
Add the wet ingredients (pumpkin mixture) to the dry ingredients all at once. Stir until moistened.
Fold in chopped cranberries.
Spoon into paper-lined muffin cups.
Bake at 400 degrees for 20 to 25 minutes.
Makes 12 servings
Each muffin contains about 200 calories, 7 g total fat, 1 g saturated fat, 35 mg cholesterol, 230 mg sodium, 32 g carbohydrates, and 3 g protein.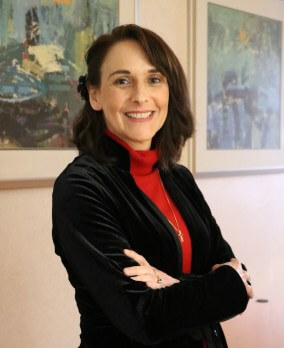 About Marian Vigo, MSPH, RN, LDN, CSOWM
Marian earned a Bachelor in Biochemistry from LSU and received her MSPH in Nutritional Sciences from UCLA. She has been a Registered Dietitian since 1992, she recently became certified as a specialist in the field on Obesity and Weight Management (CSOWM). Her areas of expertise include eating disorders, weight management of adult and pediatric patients as well as patients who are undergoing bariatric surgery. She works hard to empower her patients to be self-sufficient, motivated individuals who chose to make healthy lifestyle habits.