'Throw it on the Grill' Pizza
Dads: The masters of the grill, the victors of telling jokes, the champions of breakfast foods, and the teachers of valuable lessons. As Father's Day approaches, memories flood in of special moments spent with my own father. This recipe is from a shared moment with my Pops and is a great way to bring the family together for a night of laughter, fun, and delicious food.
Honey I Love you (Pizza) Dough
This honey whole wheat dough is a great way to power up your classic pizza dough. Whole wheat flour has more fiber and nutrients than white flour. Wheat germ adds to the texture almost like corn meal does, but has added benefits for the gut, heart, and blood sugars. Using honey allows the dough to be a little bit sweeter and can help the family transition to whole wheat. 
Yield: 1 Pizza
Time: 20 mins
Ingredients:
1 package (0.25 ounce) active dry yeast
1 cup warm water, 110 degrees
2 T vegetable oil
2 T honey
1 t garlic salt
1 t onion powder
2 cups whole wheat flour
¼ cup wheat germ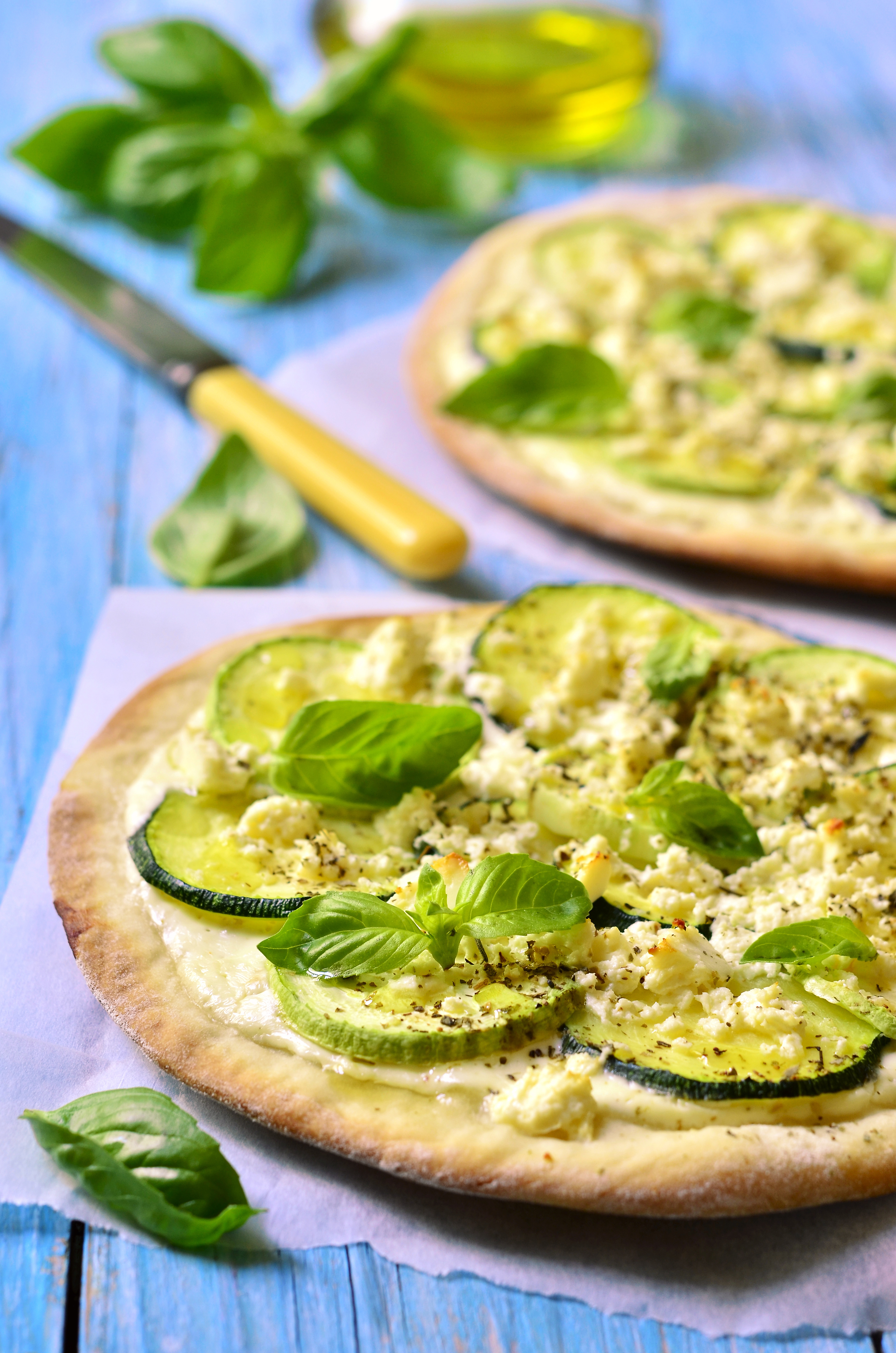 Directions:
In a small bowl, mix yeast and warm water, stir to combine. Let stand until creamy, about 10 minutes.
In a large bowl, combine flour, wheat germ, and seasonings.
Add oil and honey to yeast and water mixture.
Pour in the honey yeast mixture to the large bowl and stir well to combine ingredients.
Cover and let rise for 5 minutes on the counter.
Throw it on the Grill (Dad's Favorite Part!)
Prepare the grill on high heat.
Sprinkle flour on a baking sheet, pizza stone, plate or cutting board.
Shape the dough, by kneading and stretching it by hand or using a rolling a pin to make a round even shape. (about ¼- ½ in thick)
When grill is ready, place the dough on the grill. Grill one side just long enough to firm up the crust (About 2-3 minutes). Using tongs, Remove from heat with the grill side now facing up.
Add your toppings.*
After preferred toppings have been added, throw the pizza back on the grill until cheese is melted and the toppings are heated through (anywhere from 2-10 minutes depending on toppings, heat of grill and size of pizza)
Remove pizza from grill, cut into slices, and enjoy!
*Toppings
The best thing about pizza is there are so many different combinations for toppings. Here are some of my family's favorite combinations:
Pizza Margarita: tomato sauce, mozzarella cheese, tomatoes, olive oil, and basil
Veggie Supreme: tomato sauce, cheese, red onion, bell peppers, mushrooms, tomatoes, & roasted garlic
BBQ Chicken: cheese, diced cooked chicken, red onion, BBQ sauce
Simple Pesto: pesto sauce, olive oil, parmesan, red pepper flakes
Classic: tomato sauce, mozzarella, pepperoni
Hawaiian: tomato sauce, mozzarella cheese, ham slices, and pineapple chunks
Whatever kind of pizza you decide to make, enjoy the time spent together and don't be afraid to experiment! Some of my dad's crazy kitchen experiments turned into our family's favorite dishes.
Happy Father's Day!
About Devin:
Devin Brittain is a Registered Dietitian and Licensed Dietitian Nutritionist in the state of Louisiana. Born and raised in California, Devin obtained her Bachelors of Science in Food and Nutritional Sciences with an emphasis in Dietetics and Food Administration from California State University, Fresno. She then moved to Louisiana and completed her Dietetic Internship at Tulane's School of Public Health and Tropical Medicine. Devin is currently the Outpatient Dietitian for the Cancer Center at West Jefferson Medical Center where she assists patients and teaches healthy cooking classes. She is serving on the board for the New Orleans Dietetic Association where she strongly advocates for the dietetic profession and the health of her community. In her free time, Devin enjoys attending festivals, reading, developing recipes, dancing, and cheering on the Saints! She is passionate about utilizing her food and nutrition knowledge to benefit others and believes in finding innovative ways to encourage a healthy lifestyle that works for each individual.