10 Health Screenings Every Woman Needs
Screenings are an important part of maintaining women's health. They can detect disease when it's most treatable and prevent serious problems.
To get the right screenings, talk to your primary care physician, who will take into consideration your age, overall health, family history and current health concerns. Generally, the sooner your doctor can identify and treat a medical condition, the better the outcome.
Pap Test - In their 20's, women should have Pap and HPV screenings to check for pre or early cervical cancer and the human papillomavirus, which can cause cervical cancer. (The American Cancer Society recommends women get a Pap test every three years starting at age 21.)
Women ages 30 to 65 who have a normal Pap test and a negative HPV only need to be re-screened every five years.
STD Screening - It's also important to get screened for sexually transmitted diseases (STDs). They may not cause symptoms, meaning you can pass them to your partner or, if pregnant, to an unborn child. All women who are sexually active from age 13 to 65 should be regularly screened for STDs.
This is especially important for women under age 25, and for other women who have had new or multiple sex partners. If you suspect you might be pregnant, getting tested early sets you up for good prenatal care, including eating well and avoiding drugs and alcohol.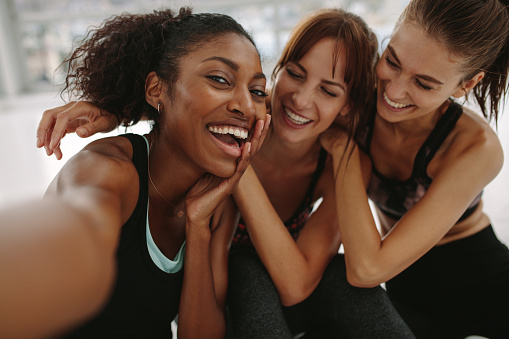 Mammograms - When it comes to mammograms, the current recommendation is to get your first at age 40, and follow-ups annually after that. Mammograms, while termed a "screening" test, are actually finding cancer that is already present, so it is imperative to have them regularly – and whenever you may find an abnormality in your breast. The sooner those problems are detected, the better chance we have of obtaining a good outcome. Many women are fearful of the pain they may experience during the procedure, but as I always note, any type of cancer is more painful than any test to detect it.
Skin cancer screening - At age 18, start checking your skin monthly for suspicious moles or color changes, especially if you're fair-skinned or have high levels of sun exposure. Full body yearly skin exams with your dermatologist should begin at age 40. Use the ABCD test: A for Asymmetry of the spot - if a line drawn through it does not produce 2 equal halves, this is a concern. B for Border – an irregular, scalloped or jagged border is a concern, whereas a smooth rounded spot is more reassuring. C for Color – more than one color in a spot is also cause for concern, especially dark colors. D for Diameter – bigger than a pencil eraser can be worrisome.
Colonoscopy – A colonoscopy can detect and remove symptom-less polyps that can develop into colon cancer. This is a test that can actually prevent cancer. You should have your first one between ages 45 to 50. The results will determine when you should have your next one. A finding of polyps (which can become cancers over time) will mandate a follow-up in 3-5 years. As new studies are done, we find that colon cancer is becoming more prevalent in younger people (under 50) as well as more common in African American patients. There are tests that can be done even if you are under 50. If you have a family member with colon cancer in their 50's, your screening should begin ten years under that age. For those unwilling – or unable – to have a colonoscopy, we have a newer test: Cologuard, which can detect cancer DNA in a stool sample. If a positive test is found, the patient has to undergo a colonoscopy anyway, but if negative, the patient is cleared for three years.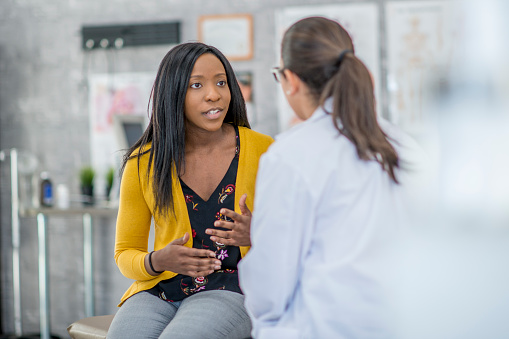 Bone density screening - The general guideline for bone density tests is to start by age 65. But if you have a thin build or other risk factors, such as a family history of Osteoporosis, start at age 50. The health risks that follow a serious fracture, such as a hip, can be greatly lessened by early diagnosis of poor bone density and appropriate treatment – it can be a pill taken conveniently once a week, once a month, or injections every 6-12 months.
Hearing test - Have a hearing test every 10 years until age 50, then annually after age 60.
Eye exam - Have a baseline eye exam at age 18, then every two years until age 60, unless you have a health problem such as diabetes. Beginning at age 61, get your eyes checked every year. If you develop sudden eye pain or blurriness, consult your doctor immediately. It might simply be conjunctivitis, but it could be something more serious and damaging, like glaucoma.
Regular blood pressure screening is another important health check. The American Heart Association has a great "how to" on monitoring your blood pressure at home. It's important to note that home monitoring, however, is not a substitute for regular visits to your physician. The guideline for a "good" blood pressure vary over time and depending on the latest guidelines. For those over 60, the recommended number is 150/90 or less. For those under 60, it is 140/90.
Cholesterol check - As for cholesterol, the American Heart Association recommends that all adults 20 or older have their cholesterol and other traditional risk factors checked every four to six years. After that, people should work with their doctor to determine their risk for cardiovascular disease and stroke. Total cholesterol should be less than 100. "Bad" cholesterol (LDL) should be under 100, and "good" cholesterol (HDL) should be over 40. Diet and exercise can go a long way in getting these numbers where you need them.
As for the upper age in screenings, each sub-specialty has guidelines in place. However, my feeling is that this should be based on the wishes of the patient. If you are 80 and tell me that you'd like to be treated if cancer were to be found, then even if guidelines recommend stopping screens at 70, we can work to find a solution that is right for YOU! As always, an ounce of prevention is worth a pound of cure!
About Dr. Paul Yuratich:
Dr. Yuratich is a native from the Greater New Orleans area. Originally from Port Sulphur, La., Dr. Yuratich has served the West Bank since 1991. Dr. Yuratich received his Bachelor of Science Degree from Louisiana State University and his Medicine Doctorate from Louisiana State University Medical Center. Dr. Yuratich then completed his Internal Medicine and Pediatrics residency program at the LSUMC Charity Hospital. He is board certified by both the American Board of Internal Medicine and the American Board of Pediatrics. Additionally, Dr. Yuratich is an active member of the American College of Physicians, American Academy of Pediatrics and the American Medical Association.
He began his professional career with Family Health Network in 1991, transitioning to Tenet Physician Group in 1995. In 2000, he formed MacArthur Primary Care Center and practiced until 2018, when he joined the West Jefferson Family Doctors of Algiers. His special interests include preventative healthcare for all ages, adolescent growth and development, senior healthcare management, and men's and women's health.