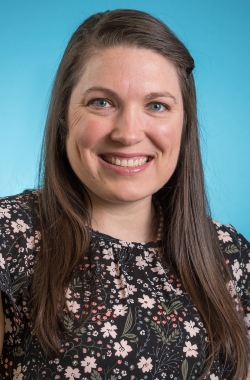 Primary Specialty: Neonatology
Languages Spoken:

English
About Dr. Knecht
Dr. Michelle Knecht is an Assistant Professor of Clinical Pediatrics in the Division of Neonatology at Louisiana State University Health Sciences Center and has been a neonatologist at Children's Hospital since 2018.
Dr. Knecht grew up in Metairie, Louisiana, and received undergraduate and medical degrees from Louisiana State University. She completed her residency in pediatrics at Duke University and a fellowship in neonatology at LSUHSC.
She is board certified in General Pediatrics and Neonatal-Perinatal Medicine by the American Board of Pediatrics.
Dr. Knecht pursued a career in neonatology because she enjoyed the opportunity to care for preterm and critically ill infants, providing a positive impact on their lives from birth until hospital discharge.
Knowing the value of effective nutrition to help babies heal and grow, Dr. Knecht is the primary developer of feeding protocols utilized in the Children's Hospital NICU.
A little something extra:
Away from the hospital, you might find Dr. Knecht on a local sand volleyball court or relaxing at home with a good jigsaw puzzle.
Affiliations
Children's Hospital New Orleans,
Touro,
Lakeside Hospital
Education and Experience
Medical School
Louisiana State Univ. School of Medicine New Orleans, LA
2012
Residency
Duke University Medical Center Durham, NC
2015
Fellowship
Louisiana State University Health Sciences Center New Orleans, LA
2018
Board Certification
American Board of Pediatrics