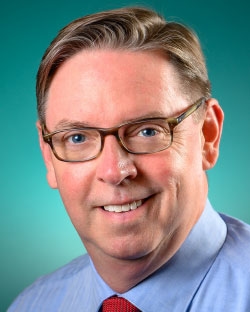 About Dr. Bryan
For more than 25 years, the Westbank community has been more like family to Dr. Wesley Bryan. Growing up on a small, quaint rural farm taught him that hard work and compassion lead to lifelong relationships, and for some of his patients, he's been a part of their life for years.
Dr. Bryan is a Tulane University Medical School graduate, where he also completed six years of residency training in general surgery. At the end of his residency program, Dr. Bryan realized his passion centered on the practice of urology, with a particular interest in minimally invasive surgery, including the treatment of urologic cancers, stone disease, BPH/enlarged prostate, and female urology/incontinence. Dr. Bryan left New Orleans briefly to practice on the Mississippi Gulf Coast, but the lure of the city brought him back in 2005, and he's been at West Jefferson Medical Center ever since.
Professionally, Dr. Bryan is board certified by the American Board of Urology. In addition, he is a certified robotic surgeon and a member of the American Urologic Association.
Affiliations
West Jefferson Medical Center
Education and Experience
Medical School
Tulane University School of Medicine MD New Orleans, LA
1996
Residency
Tulane School of Medicine

2002
Board Certification
American Board of Urology