Patient Care Quality Data
University Medical Center is committed to providing the best possible care for every patient we serve. We're always assessing and improving our quality of patient care by monitoring many safety indicators. Below are just a few of the indicators we monitor as part of our quality program. We encourage you to ask your health care team if you have any questions or concerns about your care at our hospital.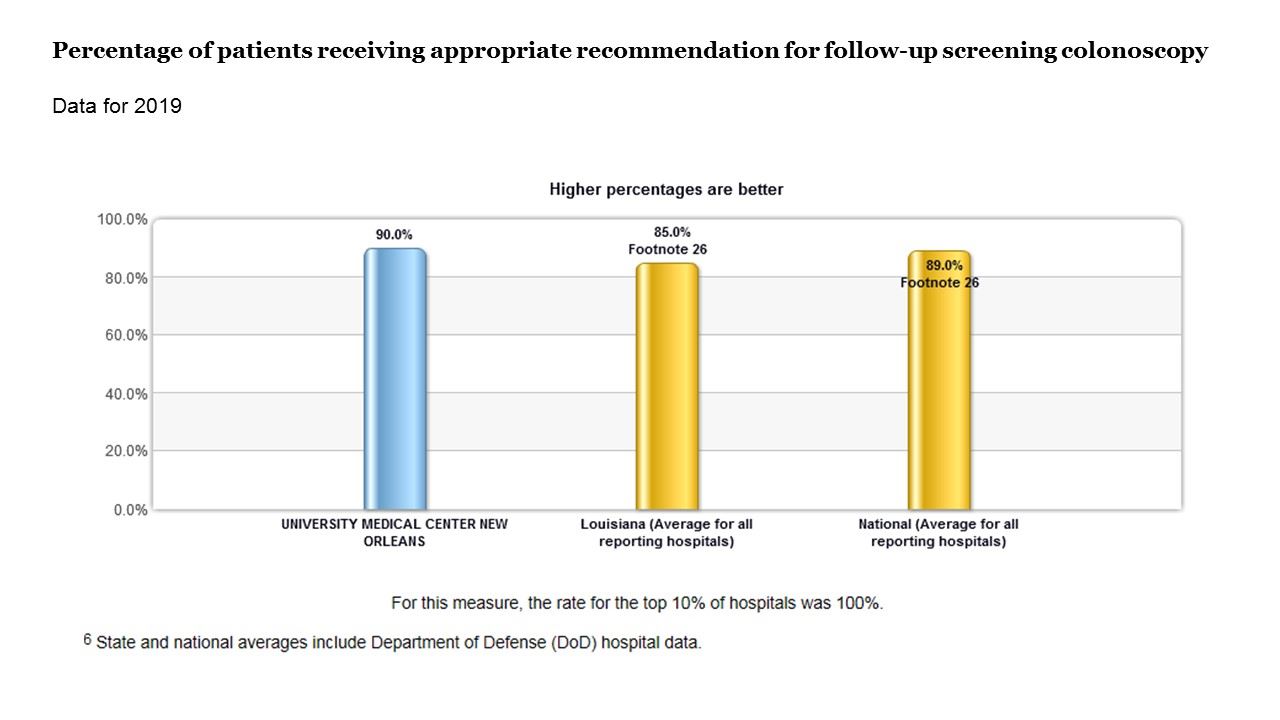 A colonoscopy is one test that is used to find precancerous abnormal growths (polyps) or colorectal cancer. Most polyps can be removed before they turn into cancer, effectively preventing colon cancer from developing, therefore it is important to follow your doctor's recommendation for follow up colonoscopies.
A CT scan combines a series of x-ray images taken from different angles around your body to create a picture of the bones, blood vessels and soft tissues inside your body and provides more information than a plan x-ray.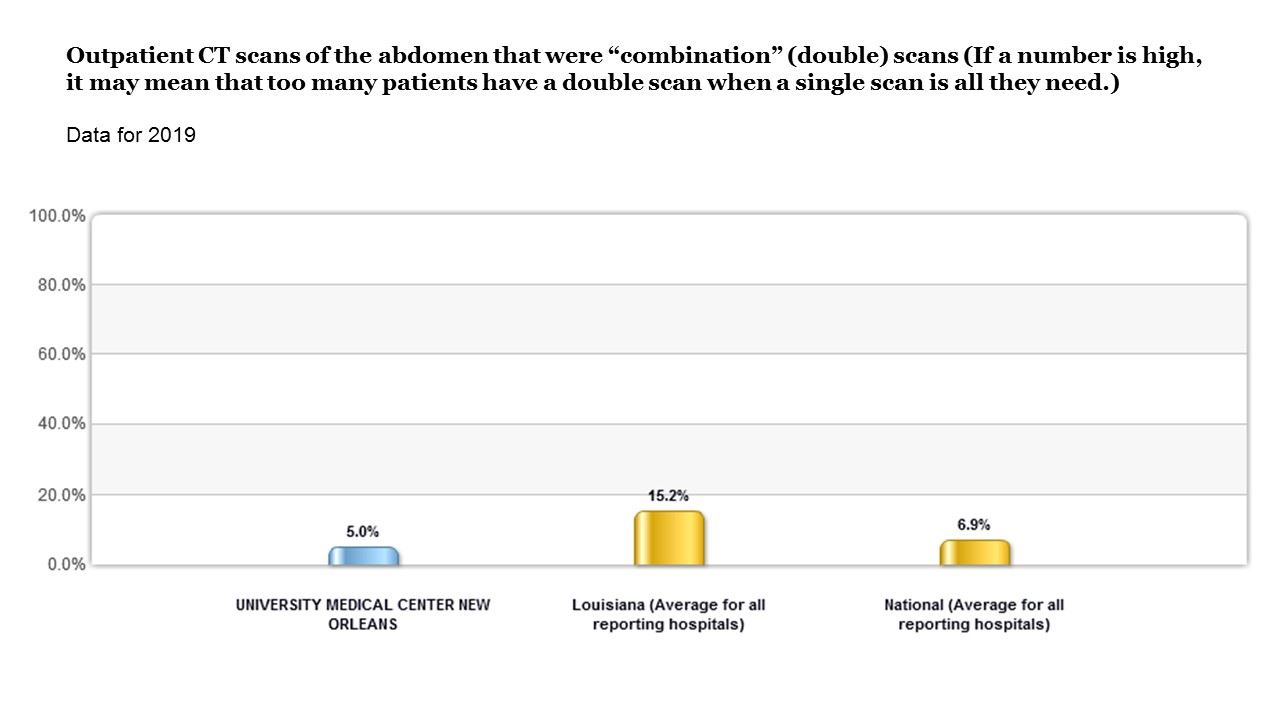 A cardiac stress test uses images to measure the blood flow to the heart both at rest and during stress. These imaging tests do use low dose radiation and University Medical Center strives to reduce the risk of unnecessary testing and radiation exposure to our patients. We use processes to screen for medical necessity before each test in order to limit exposure.
Outpatients who received cardiac imaging stress tests before low-risk outpatient surgery (If a number is high, it may mean that too many cardiac scans were done prior to low-risk surgeries.)