Give to Live: How My Son Saved 54 Lives
Author: Amy Deubler Foy, Mother of former University Medical Center patient Cameron Dice
On Sunday, March 11, my son, Cameron Dice, was riding his 4-wheeler across a piece of land near our home until it flipped over on him and crushed his skull. He was brought by ambulance to a small hospital in Franklinton, LA and from there, he was airlifted by helicopter to University Medical Center New Orleans. Upon arrival, he was on a ventilator and the outlook did not look very promising, but still, we prayed for a miracle to happen.
He arrived at University Medical Center Sunday afternoon around 3 p.m. Their amazing nurses and doctors worked on him to try and save his life. But, unfortunately, the damage to his brain was too severe and there was little that they could do. On Monday night, March 12 at 7:28 pm, at the age of 19, he was legally pronounced dead.
My family and I made the decision prior to the final apnea test that would determine whether his brain had any activity:
If Cameron did not have any chance at survival, we wanted him to be an organ donor.
This was a decision that Cameron had made not long before his accident – just 2 years prior at the DMV when he received his driver's license.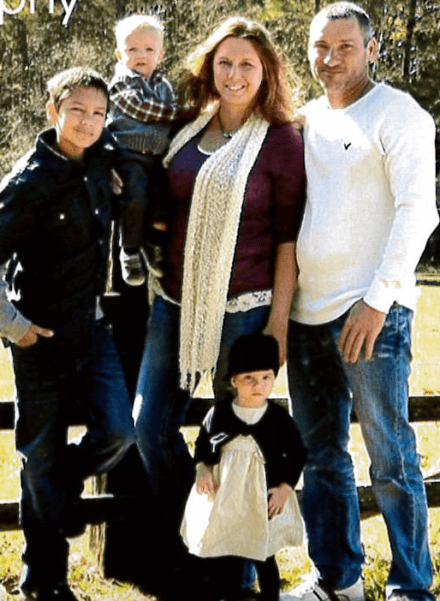 The decision to save other's lives when yours cannot be saved seems, to me, to be the only decision. I stand firm in this decision even more so now after Cameron's death. Why would you not want to save someone else's child, mother, father, brother, sister, etc.?
Cameron becoming an organ donor was not only the right decision for others, but it also gave me 50 more hours to hold his hand, kiss him, stroke his hair and tell him everything I needed to tell him before he was taken into surgery.
Those 4 days were the absolute hardest days I have ever experienced, but that little bit of extra time has made the pain of all this a little easier. I am so grateful that I had those days to just hold my baby and tell him goodbye.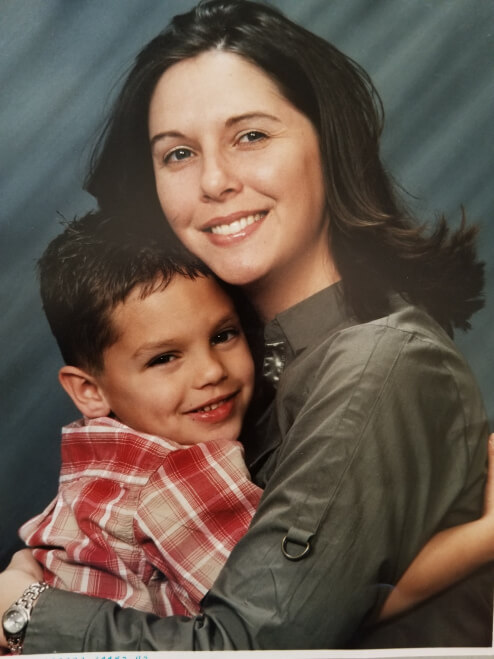 If Cameron would have been on the other side, needing a transplant for an organ to save his life, I would hope and pray that others would give the gift of life to save my baby.
My Cameron, my angel, now lives in 54 different people between his organs, bones, skin, muscles, tendons, veins, arteries, etc.
While he was here on earth, he touched so many people's hearts and lives and now that he has passed on, he still is doing the same.
I cannot explain how proud I am that my baby is truly a hero to these people that now have a chance at life because of Cameron. There is little to no comfort that anyone can provide to a mother that loses their child, but knowing that my baby is still around me physically walking around in all of these people helps tremendously.
If you are an organ or tissue recipient, please – I beg you – reach out to the family who saved your life. I pray for the day to meet the people that my child now lives through!
There is no reason, in my eyes, for people to not be an organ donor. If you can save another person from going through the pain that my family is enduring, why wouldn't you?
The people with LOPA (Louisiana Organ Procurement Agency) were absolutely amazing. Everyone was very considerate of me and my family the whole time while they prepared Cameron for his surgery. They have kept in touch with me and have offered me support with their kind words.
I just received a letter from them giving me the sex and age bracket that Cameron's major organs went to. I pray to meet every single one of them!!
April is National Donate Life Month, which honors organ, tissue and eye donors and their loved ones. One organ donor can save the lives of up to nine people.
At University Medical Center, our dedicated professionals have helped, in coordination with LOPA, to save the lives of over 95 organ recipients in the past year.
Please join us on April 16 at 1:30 p.m. near the flagpole at University Medical Center's Galvez Street entrance for a LOPA flag-raising and butterfly release to honor the silent heroes at University Medical Center and their families.