Six Essential Health Screenings for Men
Category: Living Well
Posted On:
Written By:

Dr. Kirk Bonner
This June, celebrate Men's Health Awareness month by scheduling your annual health screenings. Let's make this your healthiest year yet.
Did you know that on average men die five years younger than women? June is Men's Health Month, a good time to become aware of preventable health problems and to seek screenings and treatment of diseases common among men.
The leading causes of death are:
Heart disease
Cancer
Accidents (unintentional injuries)
Chronic lower respiratory diseases
Stroke (cerebrovascular diseases)
Alzheimer's disease
Diabetes
Influenza and pneumonia
Nephritis, nephrotic syndrome, and nephrosis
Intentional self-harm
Out of the top ten causes of death, men die at higher rates than nine of them. In order to prevent disease, it is best to schedule regular checkups with your primary care physician. During these checkups, your physician may recommend some health screenings that can detect diseases before you even have symptoms for them. It is better to catch a health condition early rather than have it sneak up on you and you are not fully prepared for it. Here are six essential health screenings for men:
Blood Pressure
Blood pressure is the force of blood pushing against the walls of your arteries. As the blood in your body travels throughout parts of your body your blood pressure will rise and fall. High blood pressure is when your blood pressure stays high for a much longer time. This can be potentially dangerous for you as it can cause damage to your heart and lead to health problems such as heart disease and stroke. It is important to have your blood pressure measured as it will tell you whether you have high blood pressure. Please speak with your primary care physician about how often you should have your blood pressure measured.
Cholesterol
Too much cholesterol can put you at risk for heart disease and stroke. Fasting overnight and having a blood test done will allow your physician to check your cholesterol levels. If your cholesterol levels are high your physician will suggest lifestyle changes such as changing your eating habits. If after a lifestyle change your levels remain high your physician will look to provide you with medication to help lower your cholesterol.
Blood Glucose
A blood glucose screening helps your physician determine whether you have diabetes and if so what type of diabetes. This screening is done by doing a simple blood test. Adults between the ages of 40 and 70 who are overweight are highly suggested to take a blood glucose screening.
Colonoscopy
During a colonoscopy your physician examines your colon, the main part of the large intestine, searching for any signs of cancer and small growths that could become cancerous over time. Small growths can be removed during the test. Males beginning at the age of 50 are suggested to get a colonoscopy screening.
Prostate Cancer
Your prostate is the walnut-sized gland located between your bladder and penis. Prostate cancer is when cancer starts in the prostate. Screening for prostate cancer is done with a blood test called a prostate-specific antigen (PSA).
Lung Cancer
Lung cancer is when cancer has started in the lungs. Most people with lung cancer don't have symptoms until the cancer is advanced. Men who have a history of smoking, smoke now, or have quit within the past 15 years, and are between the ages of 55 and 80 should be screened for lung cancer. A low-dose CT scan is done to test for lung cancer.
It is important to remember that your overall health should be a top priority. Please schedule an appointment with your primary care provider today.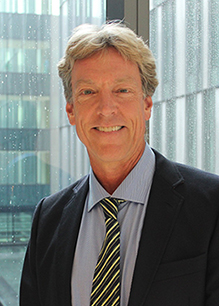 A New Orleans native, Dr. Bonner attended Loyola University and Tulane University. He graduated from Tulane Medical School and completed a residency at Ochsner Clinic Foundation in both Internal Medicine and Family Practice. Dr. Bonner has been clinical faculty at Tulane Medical School and the University of Queensland Medical School. He has a strong interest in the control of hypertension and diabetes and the practice of preventative medicine. Dr. Bonner has been practicing in the local medical community for many years.