Living with HIV and navigating COVID-19
Category: Living Well
Posted On:
Written By:

Sadie Beckett
People with a weakened immune system often have worse outcomes when they develop serious infections. HIV is one of the most common causes of immunodeficiency in the world and affects more than one million people in the United States.
People living with HIV may feel the need to take extra precautions during the COVID-19 pandemic to reduce their risk of infection.
We are still learning about how COVID-19 affects certain populations. In current reports, individuals aged 60 and older as well as individuals who live with comorbidities such as diabetes, hypertension, and pulmonary disease, are at the highest risk for developing more severe outcomes of COVID-19.
People living with HIV who have a CD4 cell count of less than 200 may have an increased risk of complications from COVID-19. Complications include acute respiratory failure, pneumonia, acute liver injury, etc.
Currently, available data suggests that people living with HIV who are on effective treatment do not have a different disease course of COVID-19 than those without HIV; poor outcomes -- such as respiratory failure or multiorgan dysfunction -- were no worse than among those without HIV, the researchers found.
Until there is more information on HIV and COVID-19, people living with HIV, especially those who have advanced or poorly controlled HIV, should take additional precautions to maintain or improve health. This includes being vigilant about treatment for HIV and any other conditions one may have during a pandemic.
All individuals should maintain their health routine and seek care when they need it during this time. Take precautions and wear a face covering, keep hand sanitizer with you, wash your hands often, do not touch your face, nose or mouth, and do not gather in large crowds.
If you are exposed to someone with COVID-19, quarantine for 14 days to avoid exposing anyone else. COVID-19 will continue to negatively impact our communities until we work together to assure that we beat this infection. Until then, stay home and stay safe!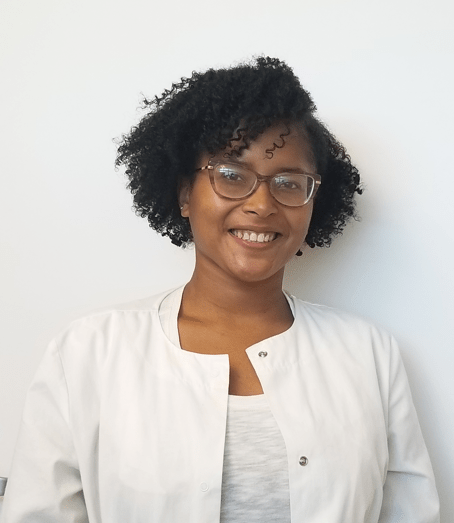 Sadie Beckett is a Clinical Educator in the Infectious Disease Clinic at University Medical Center. She earned her Master of Public Health from LSU Health Sciences Center in New Orleans, Louisiana. While in graduate school, she was a research associate on HIV research studies and interned with community organizations that focused on HIV testing and linkage to care.
"I knew that I wanted to work with underserved and underrepresented populations and help them overcome barriers to care and improve health outcomes. My goal is to teach individuals to practice preventative healthcare and understand that living a healthy lifestyle is not out of reach for them."