Palliative Medicine and Supportive Care Improves Quality for Patients and Their Family
Category: Living Well
Posted On:
Written By:

Sonia Malhotra, MD
Palliative Medicine and Supportive Care improves quality for patients and their family
As technology continues to advance, we are seeing many innovations in medicine. As innovation improves, so does patient care especially for patients diagnosed or living with serious illness. There is an approach to patient care that was developed to address the needs of those living with a serious illness. Known as Palliative Care, this layer of care is not only for patients; it is for patient caregivers and medical teams helping to care for patients.
Comfort and Quality of Life is the focus of Palliative Care
The term 'Palliative Care' was coined in 1975 and focuses on the word 'palliate', which means "to ease." Today, Palliative Care is its own medical specialty at University Medical Center New Orleans with the goal of improving quality of life for those living with a serious illness such as:
Advanced cancer (metastatic/recurring)
Advanced hematologic disease such as Hemophilia or Sickle Cell
Advanced lung disease such as COPD or Cystic Fibrosis
Advanced heart disease such as Congestive Heart Failure
Stroke (with decreased function of at least 50 percent)
Advanced renal disease
Advanced neurologic disease, including advanced Alzheimer's dementia with severe medical complications
Advanced liver disease
Our Palliative Care team of doctors, nurses, physician assistants, nurse practitioners, chaplains, psychologists, and social workers work collaboratively work with a patient's medical team and their family to provide the medical, emotional and psychosocial support needed to improve symptoms related to an illness or the symptoms related to the treatment of an illness. This specialized care can be administered while in the hospital, in a long-term care facility or at home.
This approach to managing the long-term impacts of a serious illness is an option for many and an option that can help prolong the quality of life despite medical challenges. Additionally, at University Medical Center, Palliative Medicine also provides bereavement and grief care to families whose loved one has died in the hospital.
If this approach is of interest, talk to your doctor to coordinate and learn more. Most insurance plans, including Medicaid and Medicare, cover the costs of this level of care. University Medical Center offers a Palliative Medicine clinic where patients and their families can receive symptom management, emotional and communication support by appointment.
Hospice eases patients and their loved ones when approaching end-of-life care
While Palliative Care can go on for years, Hospice aims to provide specialized care to patients with a life expectancy of six months or less to live. The focus of Hospice care is to maintain comfort and quality of life in a patient's setting of choice whether it be in their home, nursing home, or an inpatient hospice facility. Hospice also provides medical, emotional, and psychosocial support to patients and their families. Hospice stresses the care of the family and can provide respite care so a primary caregiver can take a much-needed break. Caregiver burnout is becoming more common as our nation's population ages.
Research from the American Association of Retired Persons (AARP) highlights the toll that caregiving can take on family members, as one of its recent surveys showed:
36 percent of family caregivers say their situation is highly stressful
1 in 4 caregivers say they experience depression and mood swings
23 percent of caregivers aged 55-75 tested showed a higher level of stress hormones, which can lead to high blood pressure, while 15 percent had a lower immune response, which made them more prone to illness, such as the flu or other infections
Most of us want to age at home, and when our time comes, to die in the comfort of a familiar place surrounded by those we love. Hospice allows for this end-of-life transition and provides added counseling and grief support for family members. If you or a loved one is dealing with a terminal illness, talk to your doctor about receiving Hospice care. This specialized care not only comforts the person who is ill but the whole family as well.
If you have any questions, you can email Palliative Medicine & Supportive Care Services at UMCPalliativeMedicine@lcmchealth.org or Sonia.Malhotra@lcmchealth.org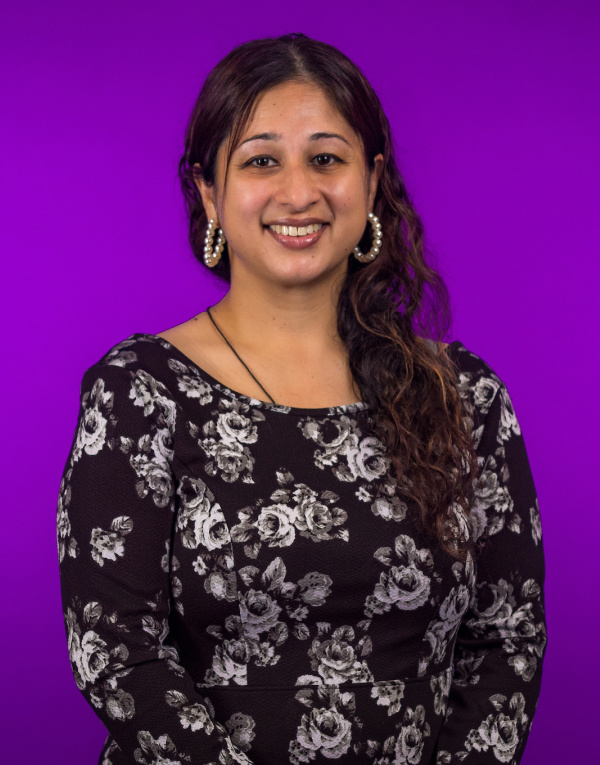 Dr. Malhotra is a fellowship-trained, board-certified Tulane Palliative Medicine doctor for adults and kids and the Founder & Director for Palliative Medicine and Supportive Care at University Medical Center.