Expert Pediatric Emergency Care, Now Close to Home for Residents of the Westbank of New Orleans and Jefferson Parish
West Jefferson Medical Center Pediatric ER: 504.349.1555.
West Jefferson Medical Center has partnered with Children's Hospital of New Orleans to provide a dedicated pediatric emergency room within West Jefferson Medical Center.
The Pediatric ER is located a few feet away from the primary emergency room of the hospital's main lobby.
Pediatric emergency physicians are on staff 24/7 to provide immediate assistance to patients in need. The medical technology in this unit was created specifically for pediatric patients.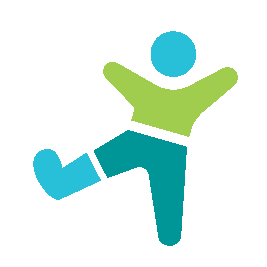 Our seven-bed emergency room is available for the stabilization and/or resuscitation of a variety of illnesses and injuries in children and adolescents from birth to 18 years of age.
Medical care is provided by Emergency Medicine physicians specifically trained in pediatrics and/or board-certified in emergency medicine.
Our caring staff in the Pediatric Emergency Department is here to serve you and your family. We are committed to providing high-quality care for your little ones.
AN ER, made just for kids!
We understand that medical emergencies can be a difficult time for parents, and our staff is sensitive to your needs. Rest assured that we provide all of our patients with the dedicated, compassionate care they need with the expertise of our pediatric trained providers from Children's Hospital.
All physicians and nurses working in this unit are specially trained to work with children. We have experience calming children down and making them feel more at ease so they can receive treatment without a struggle.
Our facility was specially designed to create a warm, calming atmosphere that can ease anxiety for patients and families.
About Children's Hospital New Orleans
Children's Hospital New Orleans is the region's trusted center for pediatric emergency services. In the event that a child's condition escalates so that they need a higher level of care, this partnership makes it easier to transfer patients to Children's Hospital's main campus location in New Orleans.