When work family is your actual family — LCMC Health celebrates Mother's Day
Around here, we often refer to our colleagues as family. In the rare yet extra special case, our work family is also our actual family.
In honor of Mother's Day, let's hear from a few mother-child teams across the LCMC Health family:
From newborn to new hire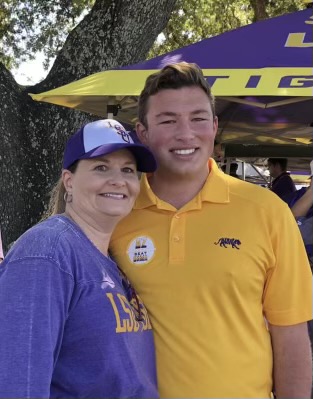 When Randall's mother gave birth at West Jefferson Medical Center over 21 years ago, little did he know that he too would grow up to work at the hospital?
"In a sense, it's almost as if I was drawn to work at West Jeff from the very beginning," Randall, a checkpoint entry screener at West Jefferson. "Being born while mom was working in case management led me to be a part of everything at West Jeff from the beginning. Even though I only started working here last summer, I have been roaming those halls for 21 years. From the time I could walk, I was always a part of the West Jeff family."
Randall's mother Darlene Gondrella serves as the Vice President of Quality and Service Excellence at West Jefferson. She recalls bringing him to the extracurricular activities with the staff, like the Relay for Life, Heart Walk, hospital fundraisers, and bowling tournaments.
"He visited after school and became part of the team here," Darlene said. "Many of my fellow co-workers here even call him their nephew! I believe because he came to know West Jeff as family and witnessed what teamwork and comradery with your co-workers looked and felt like, he was very comfortable seeking employment at West Jeff."
Randall said he was also inspired to work at the hospital because of his mom.
"I was inspired to work in healthcare because my mom had been doing it for her entire life, and also, I love being able to work with people on a face-to-face basis," Randall said. "LCMC Health has been like a family to me since I got there. Everything they do and the atmosphere they create is just like one big happy family."
The luckiest person in the world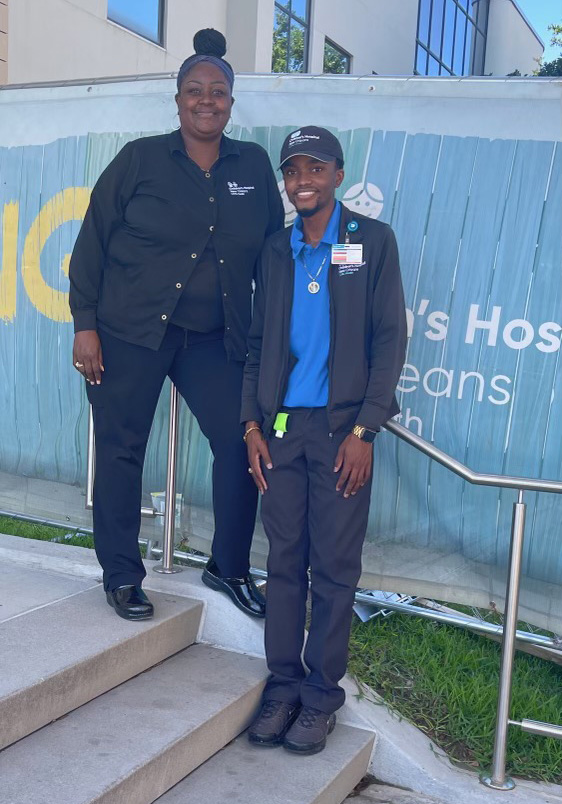 In over 21 years, Yolanda Cobb has never once thought about leaving Children's Hospital New Orleans.
"Working at Children's Hospital, every day I run into patients that become family to me," Yolanda said. "It's a very family-friendly atmosphere. We not only take care of the patients, but we also take care of parents and siblings. We take that responsibility for every family member. No member left behind."
Yolanda works as the Outpatient Clinic Coordinator at the hospital and was inspired to work in healthcare because she said some children have no one to look after them. Her son Darryl felt a similar calling three years ago when he started his role as a Children's Hospital greeter.
"I was inspired to work at Children's Hospital because it gives me the opportunity to do what I love, which is to help others," Darryl said. "I was also inspired to work here because I watched my mother for so long, and I knew that I wanted to be just like her. The fact of knowing that I'm a part of such a wonderful hospital makes me feel like I'm the luckiest person in the world."
Nursing is an honor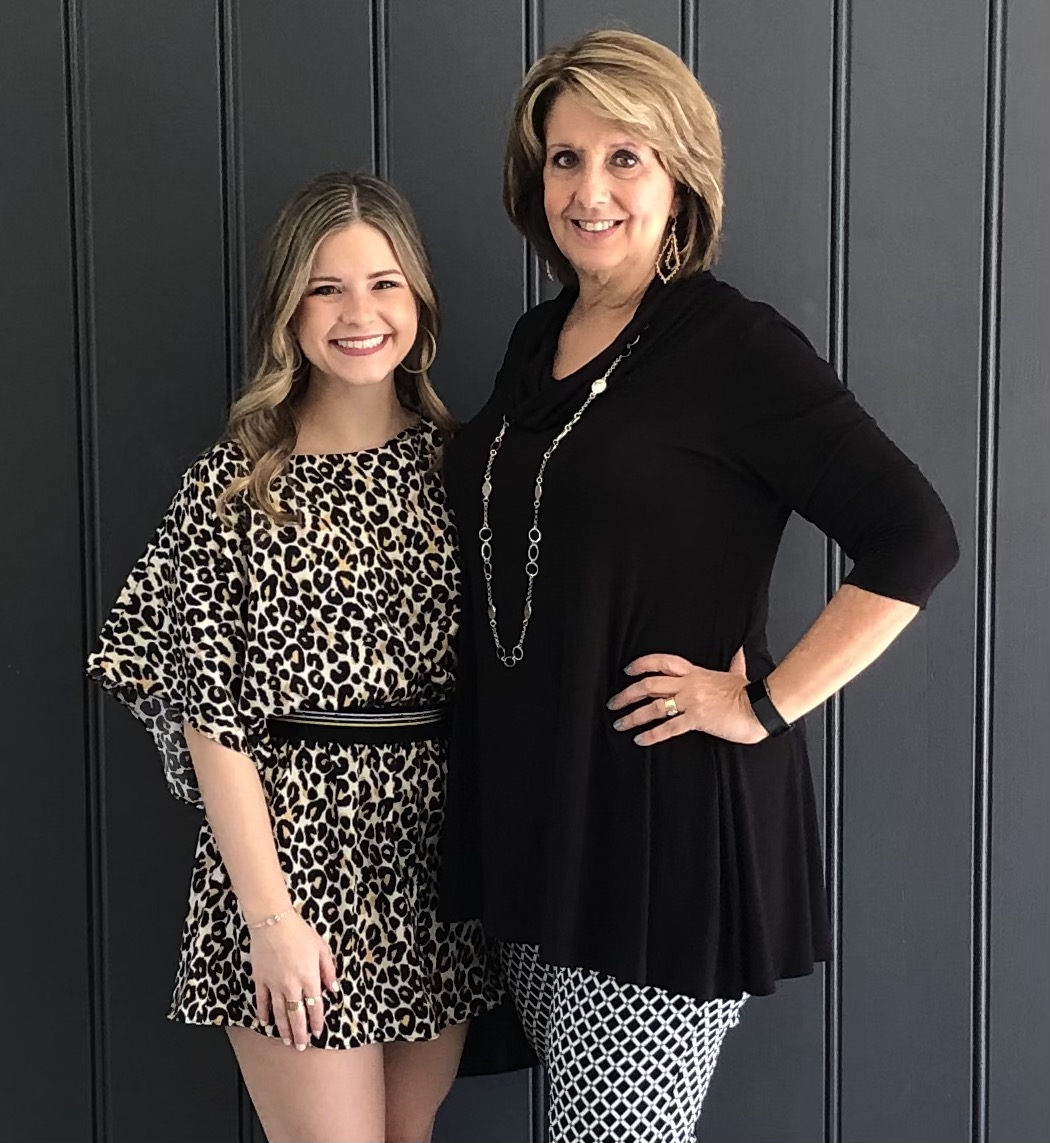 As a child, Kimberly watched her mother Judy Scanlon work as a nurse in East Jefferson General Hospital and remembers growing up around the hospital.
"I always wanted to be by her side learning more about what she was doing," Kimberly said. "I was amazed at the knowledge she had and how much she knew about nursing."
Judy also remembers Kimberly's interest in healthcare at a young age.
"Kimberly was always gentle, kind, and caring," Judy said. "She wanted to see incisions or help with dressings on family members. She even asked the doctor to explain bones on an X-ray."
Today, Judy serves as the Senior Director of Nursing for Acute Care and Telemetry Services at East Jefferson alongside her daughter Kimberly, who grew up to also become a nurse.
"As I grew up, I realized how much of an honor it is to be a nurse and how many lives you can touch," Kimberly said. "When I decided to go to nursing school, my mom was there every step of the way. She used her experience and knowledge to help me understand and grow in nursing. My mom's love for caring for others and her stories about being a nurse inspired me to become a nurse."
Mother and daughter both say they are grateful to work together in the same hospital.
"We talk after each of her shifts, and it is great to share our experiences together as nurses," Judy said. It's nice that we work in the same hospital and in the hospital that we and our families go-to for our own health care."
Kimberly said, "It's very comforting to work in the same hospital and with the same people that my mom has worked with for many years. We have a great team."
It runs in the family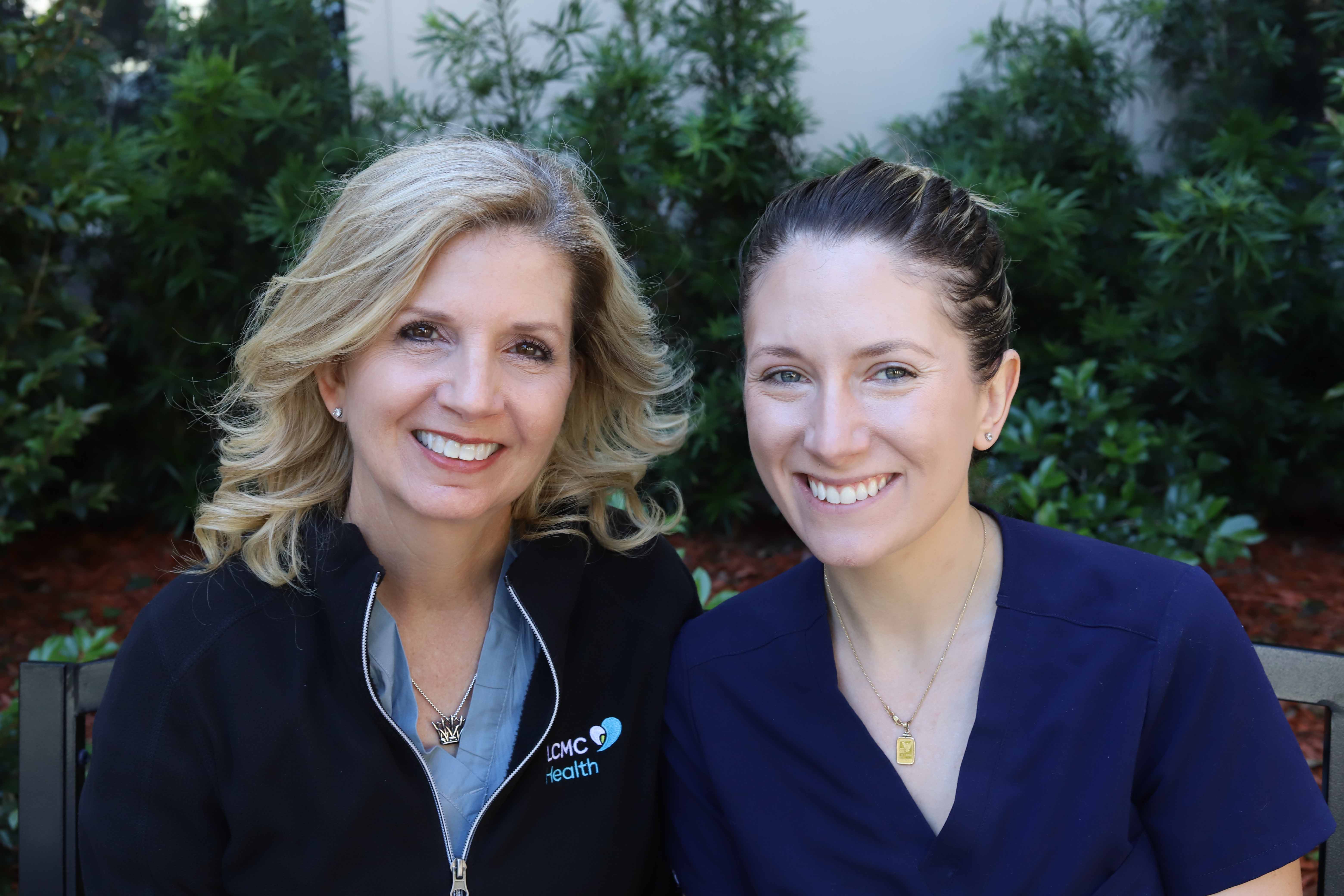 From the moment she graduated high school, Jennie Pinac knew she wanted to be a nurse.
"My older sister Penny was the Chief Nursing Officer here at Touro," Jennie said. "I always loved the surgery arena and after 33 years of working in the Operating Room, I still love working in surgery."
Jennie serves as the Director of Touro Ambulatory Surgery at Touro, and for her daughter, Sara, being born into the "Touro family" was a huge inspiration for her own healthcare career.
"I have always had a deep passion for helping people and truly enjoy learning about the human body and how it works," Sara said. "Between my own clumsiness, and having a mom who is a nurse, I spent a lot of my childhood in hospitals. I've been very fortunate to not only have a mom, but also an aunt to look to for guidance in the field. Both have been very influential in my decision to become a nurse, and I will forever cherish their guidance."
Simply put, you do what you know, Sara said.
"I've been exposed to the healthcare field since I was a child," she said. "I had two amazing role models in the field to look to for guidance. You often hear people say "Touro for life" and they are not lying."
Following in their mother's footsteps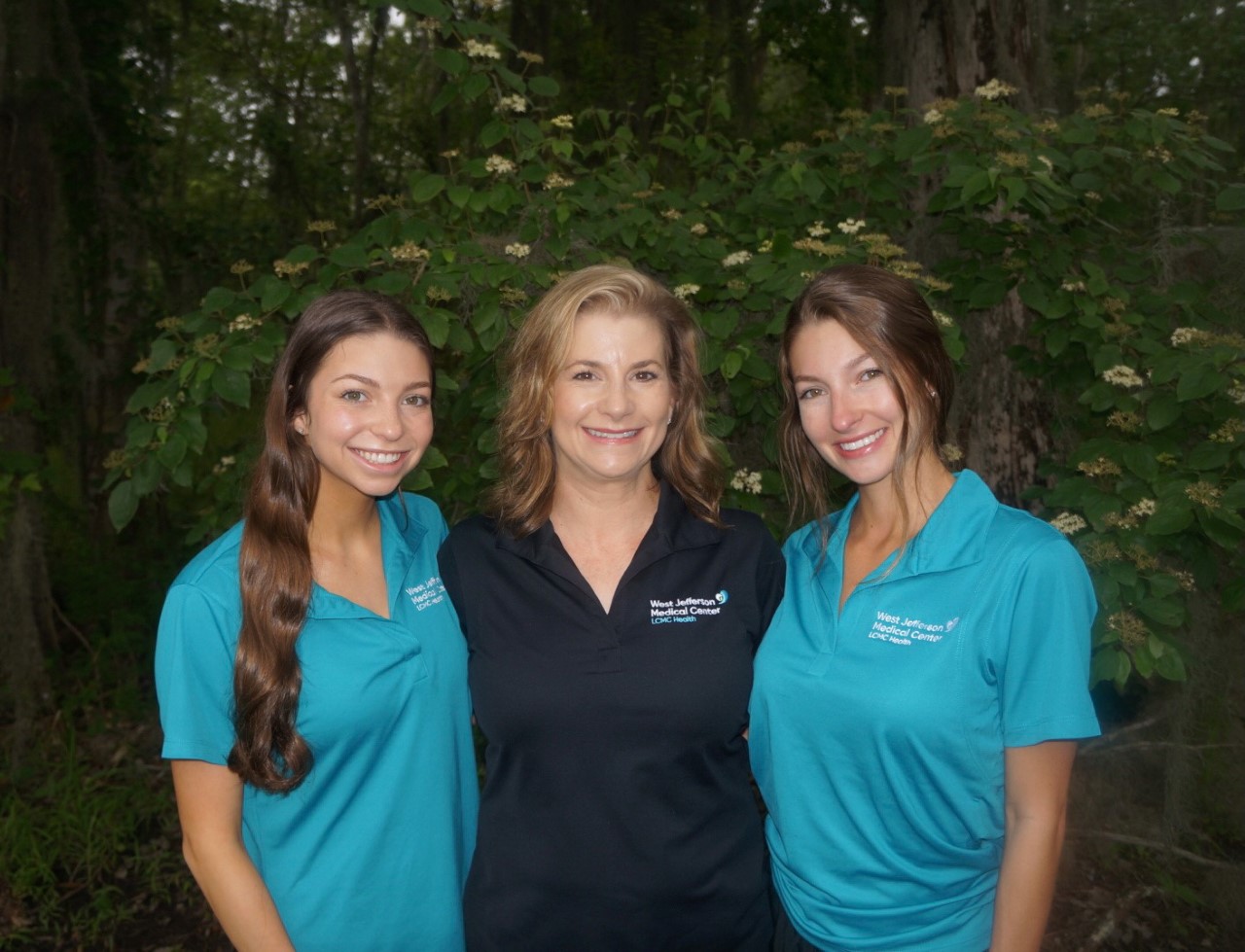 After volunteering to help run the Kid's Activity Center at West Jefferson Medical Center during the heigh of the COVID-19 pandemic, Savannah knew she wanted to stick around.
"West Jefferson truly cares about their employees to offer a virtual learning program for the frontline team members' children," Savannah said. "This program allowed the employee to work without the worry about the safety of their child. That's family!"
Speaking of family, Savannah's sister Shayla and her mother Annette Cheramie, also work at West Jefferson Medical Center in the Patient Access department and as Director of the Fitness Center.
"After the program was over, I knew I wanted to continue at WJMC," Savannah said. "I am excited to transfer as a patient access rep in my sisters' footsteps and attend the University of Holy Cross for a healthcare degree."
Annette recalls giving birth to both daughters at West Jefferson and feels proud they've chosen to start their careers at the same hospital.
"The work we do every day makes a difference in our community," Annette said. "I love coming to work to see their smile, or eyes smile, or listen to their stories. I genuinely feel blessed to have a meaningful part in people's lives every day."
Shayla noticed the work-family her mother gained from her career at West Jefferson and wanted that for herself.
"I love the atmosphere West Jefferson provides," Shayla said. "There is an atmosphere that helps everyone work together as a family. It definitely helped that my mom worked at West Jeff because I saw all the relationships she had with her team, and I wanted that for myself."