4 ideas for (safely) celebrating Carnival this year
It's the best time of year: Carnival season! This year, in addition to the traditional fun and festivities, we have an opportunity to make health a reason to celebrate too.
Though many NOLA residents have received a COVID-19 vaccine, it's not time to let our guard down yet. With the Omicron variant still surging, it's important to keep taking measures to stay healthy and protect vulnerable community members. That doesn't mean we can't celebrate Mardi Gras with our family and friends. It just means we need to stay smart, follow the latest CDC guidelines, and be a little creative to keep everyone safe.
In this post, we've shared our top recommendations for staying safe and practicing healthy habits this Carnival season—but the same recs apply to Superbowl parties, birthday celebrations, and any other gatherings coming up on your calendar. Come on NOLA, let's keep our community healthy together!
1. Throw a virtual party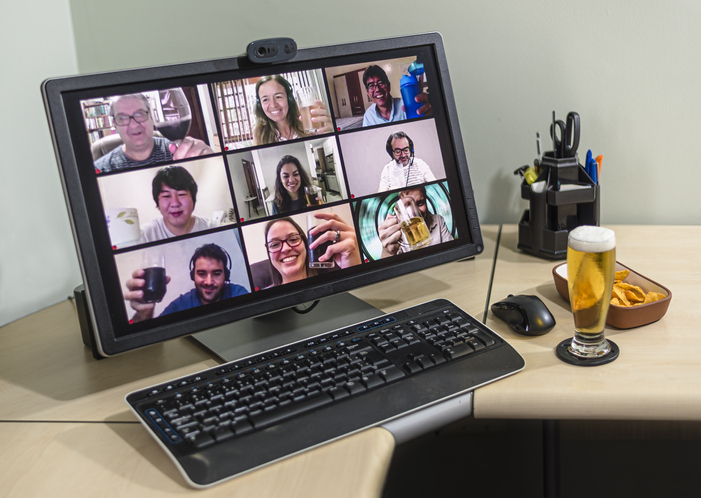 The safest way to celebrate together this year is to host a virtual party on your favorite online platform. Platforms like Zoom, Google Meet, and Apple Facetime are all great options to try. Get in the spirit by sending fun, digital invitations to your loved ones. You can even get festive by dressing up and decorating your background space.
Try searching online for some virtual party tips and inspiration, such as:
Pair your party-top or jersey with your comfy pants—everyone else will be, too
Encourage everyone invited to prepare or order their favorite Mardi Gras treat or meal ahead of time, then eat together
Be sure to test your connection in advance! Technical glitches aren't a fun way to kick off the celebration!
2. Host a backyard (or front porch) party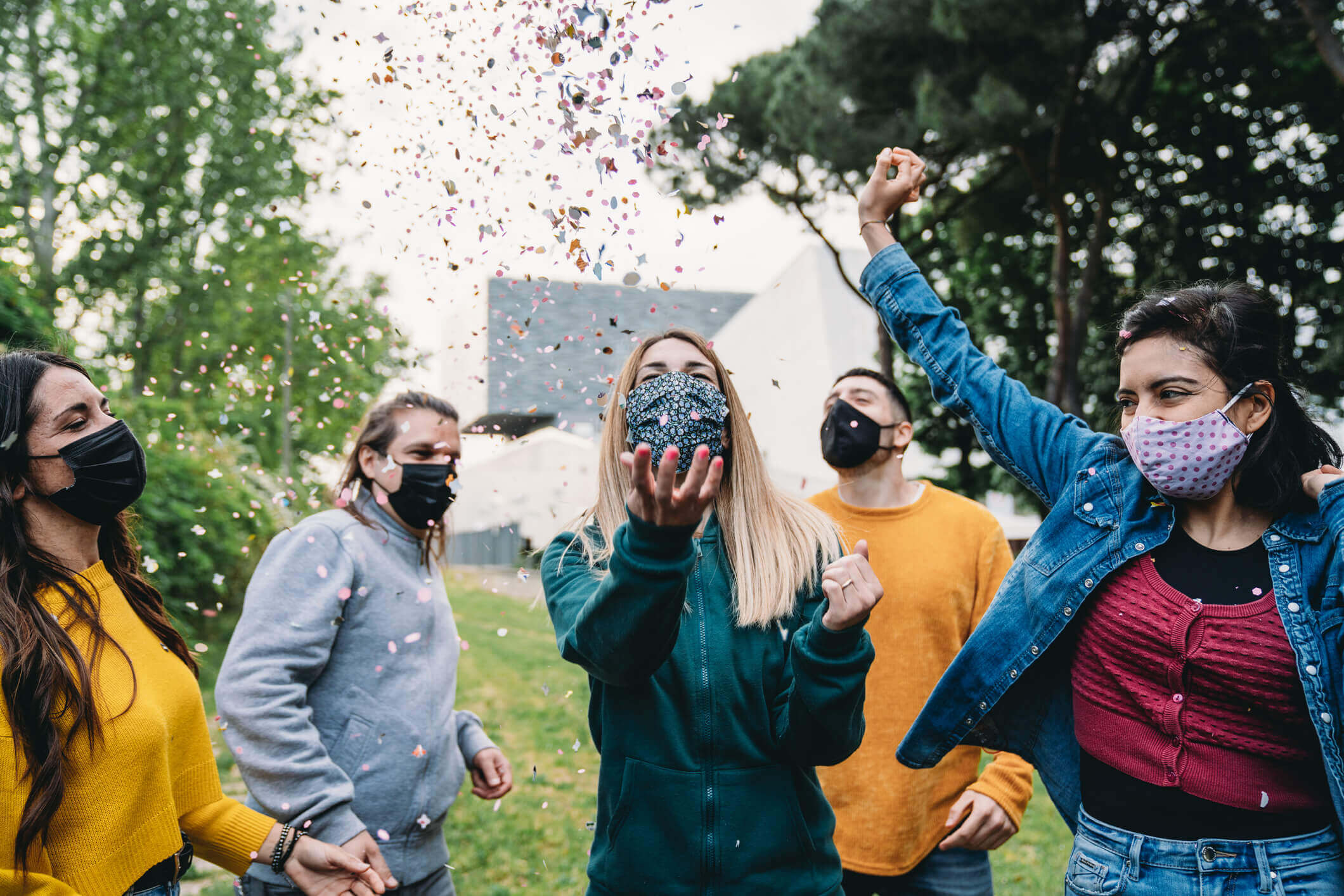 As the weather warms up, it's the perfect opportunity to take our gatherings outdoors! Consider hosting your Carnival gatherings in your front or back yard, so that you can socialize while getting some fresh air. Try these ideas:
Take the party on the road by taking a socially distanced walk (or second line!) around your neighborhood for Mardi Gras
Set up a TV outside, or better yet, set up a screen and projector for your socially distanced Superbowl bash
Place canned beverages at each seat to keep party guests from gathering around a table
Require all guests to wear face coverings except when eating or drinking
Limit alcohol intake, as drinking too much can lead to lapsed judgment or carelessness
Instead of sharing food, ask everyone to bring their own favorite tailgate picnic items and share recipes digitally
3. Keep indoor gatherings small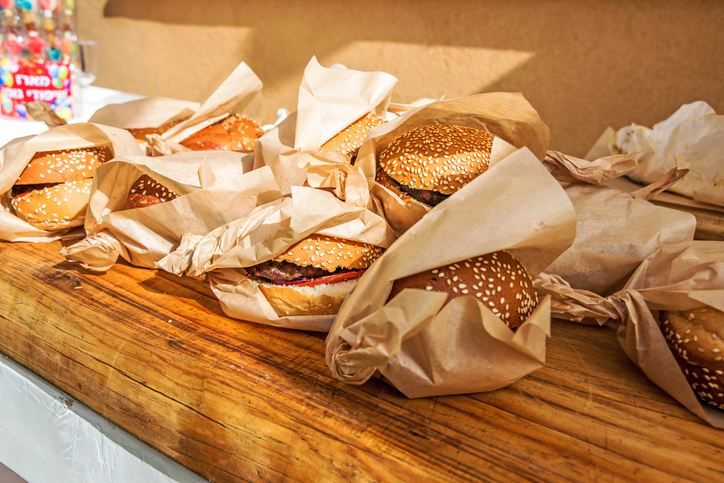 If you decide to have an indoor gathering, consider keeping it to people in your bubble—members of your household and those outside your household whose behavior your trust. You may want to consider making it a vaccinated-guests-only event. If you don't want to require vaccines, ask your guests to get a COVID-19 test before coming over.
You can also:
Provide distanced seating for guests so they can sit apart while still socializing
Ensure soap dispensers are full, and make hand sanitizer available in all rooms where party guests will be
Offer prepackaged snacks like single servings of popcorn, chips, or whole fruits instead of communal bowls of food
Ask all guests to wear a mask or face covering except when eating or drinking
4. Follow the latest CDC guidelines
However way you decide to spend Carnival, the Superbowl, or other upcoming celebrations, be sure to stay up to date on the latest CDC guidelines for staying safe and slowing the spread. You can find the latest information and guidelines here.
Consider the following standard recommendations:
Get vaccinated: it's the surest way to protect yourself and reduce severity of sickness if you do catch COVID-19
Wear a mask over both mouth and nose, and keep it securely on at all times when not eating or drinking
Wash hands with soap and water for at least 20 seconds before and after eating, or use a hand sanitizer that contains at least 60% alcohol
Keep your distance from others (at least 6 feet apart)
New Orleans, let's celebrate this season the best way possible: by staying safe, caring for our neighbors and keeping our community healthy. Our healthiest, most festive days are ahead of us, but only if we work together.
Need up-to-date information about COVID-19? Visit lcmchealth.org/coronavirus.