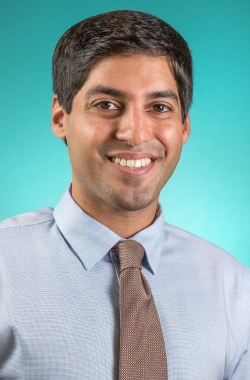 Offers Phone/Video Appointments
About Dr. Abreo
Dr. Andrew Abreo specializes in Pediatric Allergy and Immunology at Children's Hospital New Orleans. He received his medical degree from LSU Health Shreveport and completed his residency training in Pediatrics at Children's National Hospital in Washington, D.C. He then completed a fellowship in Allergy and Immunology at Vanderbilt University Medical Center in Nashville, TN. Dr. Abreo is board certified by the American Board of Pediatrics and the American Board of Allergy and Immunology. He serves as an Assistant Professor of Pediatrics at LSU Health New Orleans. He has published multiple peer-reviewed research articles and co-authored several book chapters on allergic disorders. Dr. Abreo has a specific interest in eosinophilic esophagitis, and currently co-leads the multidisciplinary Eosinophilic Gastrointestinal Disorders Clinic with Dr. Colleen LeBlanc of Pediatric Gastroenterology. On why he chose to practice Pediatric Allergy and Immunology, Dr. Abreo said, "I want to improve the quality of life of children and families with allergic and immunologic disorders. I enjoy working with families to help their child feel as happy and healthy as possible."
Affiliations
Children's Hospital New Orleans
Education and Experience
Medical School
Louisiana State University Health Sciences Center Shreveport Shreveport, LA
2012
Residency
Children's National Medical Center Washington, DC
2015
Fellowship
Vanderbilt University Medical Center Nashville, TN
2018
Board Certification
American Board of Pediatrics
American Board of Allergy & Immunology

Existing patient: If you are an existing patient of this provider, you will need to log in to the patient portal to schedule your appointment.
New patient: If you are a new patient, start by answering the questions below.