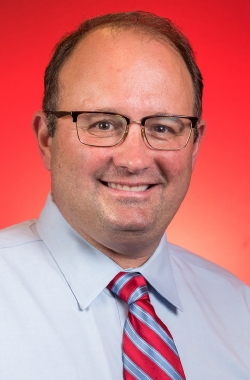 About Dr. Ballay, II
Dr. Charles Ballay II, MD. attended medical school at the Louisiana Health Sciences Center in Shreveport, LA. He then went on to train at Baylor College of Medicine in the renowned Houston Medical Center, completing a surgical internship in the Micheal E. DeBakey Department of Surgery then Otolaryngology/Head and Neck Surgery residency in The Bobby R. Alford Department of Otolaryngology. After this time, he studied middle ear surgery in Palo Alto, CA at the California Ear Institute.

After training, he began solo practice in Kerrville, TX, practicing all facets of Otolaryngology/Head and Neck Surgery. After 8 years of busy practice, longing to get back home, he moved his solo practice back to New Orleans.
Dr. Ballay has been on the medical staff of West Jefferson Medical Center since 2014. He treats adults and children in all facets of otolaryngology.
Dr. Ballay is board certified by the American Academy of Otolaryngology.
Affiliations
Touro,
West Jefferson Medical Center
Education and Experience
Medical School
Louisiana State University Hospital Shreveport, LA
2001
Residency
Baylor College of Medicine Houston, TX
2006
Fellowship
California Ear Institute San Ramon, CA
2007
Board Certification
American Board of Otolaryngology - Head and Neck Surgery