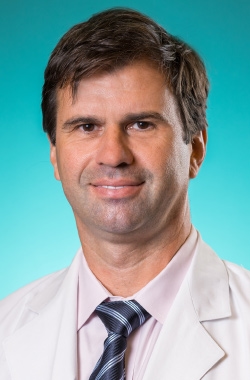 About Dr. Tender
Dr. Gabriel Tender's medical career began in his homeland of Romania before he headed to the United States, landing first in Chattanooga, TN. However, in 1999, having heard of the excellence of the neuroscience program at LSU, Dr. Tender headed to New Orleans to complete his residency in the field, and he's called the city home ever since.
Today, Dr. Tender focuses on treating patients with neurological and spinal traumas. His specialty, though, is minimally invasive surgical (MIS) techniques, also known as "Band-Aid surgeries." MIS allows Dr. Tender to use specialized tools to create tiny incisions, and with the computer-assisted technology, to perform complex operations, which is easier on patients, as recovery time is much faster allowing for some patients to return home the next day or even the same day.
Dr. Tender's Specialties include Back Pain & Spinal Surgery.
Affiliations
Touro,
University Medical Center New Orleans,
West Jefferson Medical Center
Education and Experience
Medical School
ECFMG

1996
Residency
LSU School of Medicine New Orleans, LA
2005
Fellowship
Louisiana State University New Orleans, LA
2005
Board Certification
American Board of Neurological Surgery