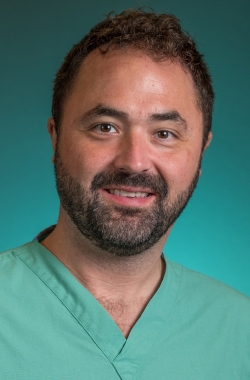 About Dr. Miller
Originally from Indiana, the pursuit of an advanced degree brought him to New Orleans. After earning a master's degree in human genetics from Tulane University, education took him back to the Midwest — but southern Louisiana kept calling him back.
After medical school, Dr. Miller completed Internal Medicine training in Chicago. He returned to New Orleans to complete his Pulmonary & Critical Care fellowship training at LSU. He is board-certified in Internal Medicine, Pulmonary Medicine, & Critical Care Medicine.
His great loves in life are family and his garden.
Affiliations
University Medical Center New Orleans
Education and Experience
Medical School
Indiana University Indianapolis, IN
2008
Residency
St. Francis Hospital Evanston, IL
2016
Fellowship
LSU School of Medicine Office of Medical Education New Orleans, LA
2019
Board Certification
American Board of Internal Medicine