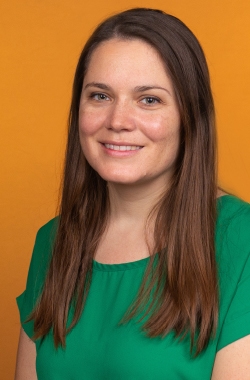 About Dr. LeBlanc
Dr. Jolie LeBlanc is a New Orleans native. She received her Bachelors of Science in Biology with a minor in Latin American Studies from the University of San Francisco. She returned home to New Orleans for medical school at LSU. She completed her residency in Family and Community Medicine at UCSF in San Francisco. Dr. LeBlanc then traveled to Los Angeles for a fellowship in HIV Primary Care through a collaboration between the Los Angeles County Department of Health and the University of Southern California.
Dr. LeBlanc is board certified in Family Medicine, and is credentialed as an HIV Specialist by the American Academy of HIV Medicine. 
My Little Something Extra: 
Dr. LeBlanc has a green thumb like her grandmother, and she's trying out her hand at growing tropical fruits like passionfruit and guava.
Affiliations
University Medical Center New Orleans
Education and Experience
Medical School
Louisiana State University School of Medicine New Orleans, LA
2014
Residency
University of California San Francisco, CA
2017
Fellowship
University of Southern California Los Angeles, CA
2018
Board Certification
American Board of Family Medicine