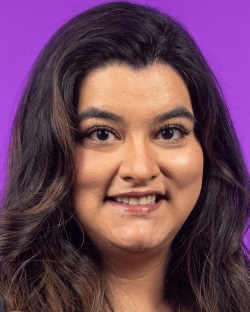 Offers Phone/Video Appointments
About Dr. Sotres
I specialize in Primary Care. I became a healthcare provider because I have seen the importance of preventative care. Both my parents were diagnosed with early stage cancer during their annual visits with their primary care providers. I want to keep my patients as healthy as possible so that they can have healthy happy lives with their loved ones, just like my parents have been able to do. 
My patients can count on me to provide extraordinary care because I have been on the other side of the doctor-patient relationship and know how important it is to have a compassionate and understanding provider you trust and know is on your side to keep you as healthy as possible or tackle whatever medical problems you might have. 
My little something extra 
I love to keep my Hispanic traditions alive. I like to embroider, crotchet, cook, Latin dance, etc. I also enjoy traveling and learning about other cultures. 
Affiliations
West Jefferson Medical Center
Existing patient: If you are an existing patient of this provider, you will need to log in to the patient portal to schedule your appointment.
New patient: If you are a new patient, start by answering the questions below.