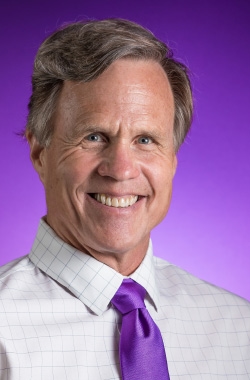 Offers Phone/Video Appointments
About Dr. Kimball
Dr. Thomas Kimball is the Director of the Heart Center and Division Chief of Cardiology at Children's Hospital New Orleans. A native of Oakland, California, he received his undergraduate degree at Stanford University.
Dr. Kimball attended medical school at New York University followed by a pediatric residency at Children's Hospital of Los Angeles. He completed a cardiology fellowship at Cincinnati Children's Hospital and remained at that institution as an attending cardiologist for 34 years.
He is currently the Nelson K Ordway Professor of Pediatrics at the LSU Health Center.
He is board-certified in both Pediatrics and Pediatric Cardiology.
His clinical interests include non-invasive cardiac imaging and pediatric coronary artery disease (Kawasaki Disease and congenital anomalies of the coronaries).
His research interests relate to the cardiovascular effects of obesity and decreasing patient lost to follow-up rates.
Personal Statement:
​​​​​​​Dr. Kimball values the physician/patient relationship because it is career-defining to see his patients who were once critically ill babies develop into healthy husbands/wives, college graduates and elite athletes.
Little Something Extra:
He has run a marathon in every state with his favorites being Disney in Florida, Boston, New York, Deadwood in South Dakota and, of course, his very last one – Missoula, Montana!
Affiliations
Touro,
West Jefferson Medical Center,
University Medical Center New Orleans,
Lakeside Hospital,
Children's Hospital New Orleans
Education and Experience
Medical School
New York University School of Medicine New York, NY
1982
Residency
Children's Hospital Los Angeles Los Angeles, CA
1985
Fellowship
Children's Hospital Medical Center Cincinnati, OH
1988
Board Certification
American Board of Pediatrics
American Board Pediatrics

Existing patient: If you are an existing patient of this provider, you will need to log in to the patient portal to schedule your appointment.
New patient: If you are a new patient, start by answering the questions below.