What every woman should know about ovarian cancer
Category: Living Well
Posted On:
Written By:

Amelia Jernigan, MD
Ovarian cancer is the deadliest and second most common gynecologic cancer in the United States, with more than 22,000 new cases diagnosed every year. Because it typically is not diagnosed until it has reached an advanced stage, ovarian cancer is often deadly. But you can help protect yourself by knowing if you're at risk and recognizing the symptoms.
Ovarian cancer starts in the ovaries, a pair of walnut-sized organs in a woman's pelvis, and it can spread from the ovaries to other parts of the body.
There are generally three types of ovarian cancer: epithelial, sex cord-stromal, and germ cell tumors.
Epithelial ovarian cancer is the most common type and develops from the tissues that line the surface of the ovary. It is interchangeable with and treated the same as cancers of the fallopian tube and peritoneum (lining of the abdomen and pelvis).
Sex cord-stromal tumors arise in the tissues that hold the ovary together and produce hormones. They often present as a pelvic mass and secrete excess hormones that can result in abnormal vaginal bleeding, a deepening voice, male pattern hair growth, amongst other symptoms.
Germ cell tumors arise in the ova (cells that make eggs). These rare tumors present as a pelvic mass and are often seen in children and teens.
What are the signs?
Symptoms of ovarian cancer are often subtle and vague and include:
bloating
pelvic or belly pain
trouble eating or feeling full sooner than usual
changes in urinary symptoms (having to go often or all of the time)
fatigue
upset stomach
back pain
pain during sex
constipation
changes in your period
belly swelling with weight loss
These symptoms can be attributed to many other benign or non-gynecologic conditions; therefore, many women can experience considerable delays in diagnosis which may compromise their chances at a cure. Early-stage disease is often curable with appropriate treatment. Unfortunately, 75-80% of women with advanced-stage disease at diagnosis, while treatable, experience much lower rates of cure. If you have any of the above symptoms, please discuss them with your healthcare provider, and do not be afraid to seek a second opinion.
Who is at risk?
Roughly 1 in 78 women will be diagnosed with ovarian cancer in their lifetime. The risk is higher with older age, a history of infertility or endometriosis, prior talcum powder use, and obesity. There are familial genetic syndromes that profoundly increase the risk of ovarian and other cancers. Therefore, women with any personal or family history of ovarian, breast, uterine, colon, or other cancers should talk to their doctor about seeking out a genetics evaluation. Screening or risk-reducing strategies such as surgery to remove gynecologic organs and/or the use of oral contraceptive pills are often available.
How is it detected?
Unfortunately, ovarian cancer is usually diagnosed at a late stage. Even women who see their gynecologist regularly remain at risk. The pap smear is a screening test for cancer of the cervix (the lowest part of the womb that sits at the top of the vagina) but does not routinely pick up cancer of the ovaries. Currently, screening with blood tests and pelvic ultrasounds is not recommended for low-risk women but can be considered for higher risk women. It is important to remain vigilant and aware of the above-mentioned symptoms as well as any new cancer diagnoses in the family or self and discuss these with your doctor.
What should I do if I'm diagnosed?
All women diagnosed with an ovarian, fallopian tube or primary peritoneal cancer should seek out the expert opinion of a gynecologic oncologist (a gynecologist with extra training in the treatment of gynecologic cancer). Sometimes gynecologic oncologists give chemotherapy and do surgery; other times they provide surgical care and work closely with a medical oncologist who administers chemotherapy. Often both chemotherapy and surgery are used, but deciding which treatment to start with requires careful consideration and shared decision making. Your chances of a cure or long-term remission are optimized if the option for surgery upfront is discussed with you prior to initiation of any chemotherapy. Survival for women with ovarian cancer is improved if a gynecologic oncologist performs their surgery to remove their cancer.
In addition, it is recommended that all women with an ovarian, fallopian tube or primary peritoneal cancer seek out a genetics evaluation; a genetic counselor can be extremely helpful if available. This is informative in two ways:
If your test reveals that you carry a gene that puts you at risk for cancer, it will be easier to test your family members who are often also at risk. If they are found to carry the same gene, they may benefit from targeted screening and risk-reducing strategies.
There are many new exciting therapies available for women with ovarian cancer, and if you are found to carry a familial genetic syndrome you may be a candidate for some of these new, exciting treatments.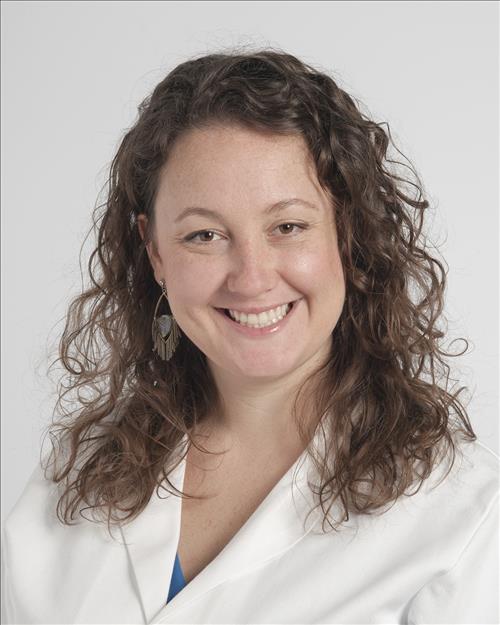 Dr. Amelia Jernigan is a board-certified Gynecologic Oncologist and Assistant Professor with LSU Health New Orleans. She attended Tulane University for college before moving on to Jefferson Medical College in Philadelphia, Pennsylvania for Medical School followed by Johns Hopkins in Baltimore, Maryland for Obstetrics and Gynecology residency and then The Cleveland Clinic in Cleveland, Ohio for her Gynecologic Oncology fellowship. She specializes in the total care of women with gynecologic cancers – cancers of the ovary, fallopian tube, peritoneum, uterus, cervix, vagina or vulva. She is passionate about bringing exciting clinical trial opportunities to women in South Louisiana and her research interests include rare tumors, minimally invasive surgical techniques, and healthcare disparities.