New Year's safety tips
We are all excited for a new year and an opportunity to have a fresh start. This year, New Year's Eve celebrations will be different due to the pandemic. There won't be the traditional crowds in Jackson Square and many of us will be enjoying simpler celebrations close to home.
The safest way to celebrate is at home with loved ones in your household or virtually with friends and family. If you are celebrating with individuals outside your household, please remember that anyone you encounter could have COVID-19. Follow precautions at all times. With cases and hospitalizations continuing to rise in our community, it's more important than ever to observe the practices that can slow the spread of the virus.
Remember the best way to protect yourself and others is to
Mask up
Avoid crowds
Stay six feet apart (social distance), even when eating
Wash your hands often (sing the happy birthday song while washing your hands)
Be aware of your temperature and any symptoms you may experience
Stay home if you're sick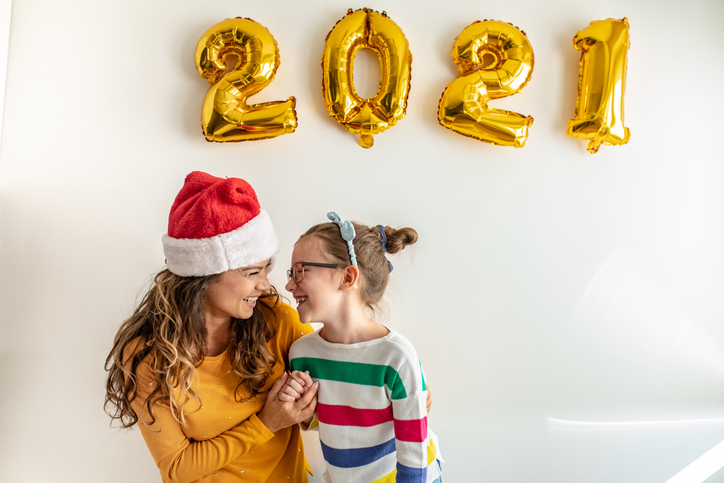 There are many activities you can do to celebrate New Year's that are safe, but still fun:
A virtual dance party with your loved ones and friends
Host a dinner with the people who live with you
Watch the countdown to midnight and ball drop on TV
Watch a Livestream of a firework display
Create a vision board for 2021 and share it with your loved ones and friends
Deep clean your house for good luck
Binge watch a TV series or watch movies
If you live in a parish where fireworks are allowed, please remember some safety tips from our Burn Center and Injury Prevention team when dealing with fireworks:
Fireworks should always be handled by an adult. For children, consider safe alternatives such as confetti poppers, glow sticks, or colored streamers. Sparklers aren't a safe alternative for kids; they can reach temperatures of 2000 degrees.
Be prepared. Have a hose or bucket of water available in case of a fire or mishap.
Always stand away from fireworks when lighting the fuse. Standing directly over a firework puts you at great risk of getting struck by the explosive.
If a firework malfunctions, it is best to discard it. To avoid a trash fire, always douse water on the completed device before placing it into the trash.
Never throw fireworks in the direction of another person. Exploding fireworks can cause burn injuries that cause permanent disfigurement and damage to your body.
Never use gasoline or an accelerant around fireworks. Ignitable liquids can ignite easily or explode.
In case of an emergency please call 911 to seek medical help immediately.
Have a safe and happy New Year!