Community Injury Prevention Program
Helping the New Orleans Community Practice Safe Habits
Child safety seat installation
It's estimated that 96% of all child restraints are installed incorrectly. Our team can teach you how to select the proper child restraint, ensure that your child is placed into the restraint properly, and correctly install the restraint in your vehicle. Everyone who participates in the Child Safety Seat Installation program will receive one-on-one instruction from National Certified Child Passenger Safety Technicians or Instructors.
Cost: Free
When: Wednesdays from 1-4 pm
Where: Louisiana State Police Troop B, 2101 1-10 Service Road in Kenner.
For list of ALL statewide fitting stations led by University Medical Center New Orleans:
Child passenger safety technician certification class
The certification class provides national certification as a CPS Technician to help decrease injury and fatalities on the roads of Louisiana.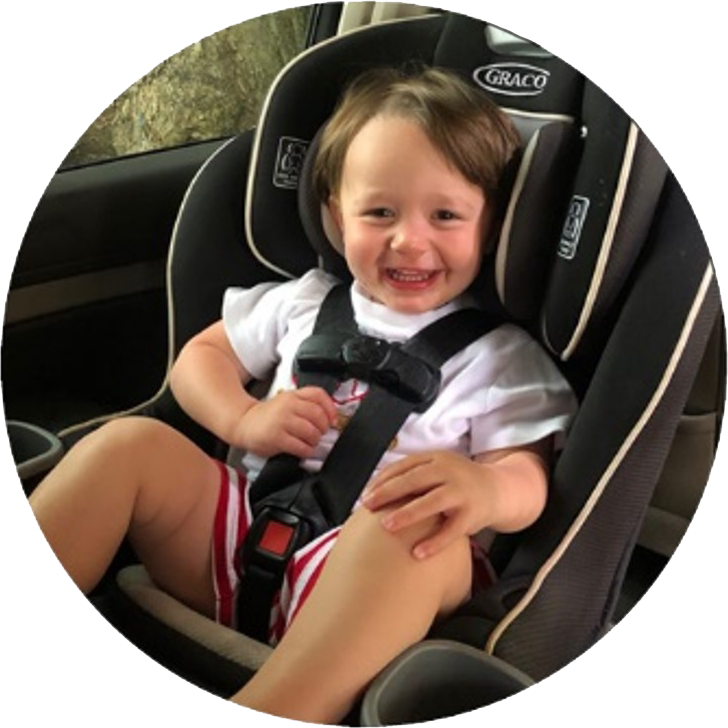 ​
Become a fitting station
You must complete the class before you can become a fitting station.
A Fitting Station is a place where parents and caregivers can learn how to safely transport children by using the appropriate child safety seat or vehicle safety belt correctly from a certified passenger safety technician. Federal funding supported personnel to become certified Child Passenger Safety Technicians in order to provide fitting station services to your community.
This free public safety service helps to lower injuries and fatalities from motor vehicle crashes. There is never be a fee associated with this service. (LHSC -OM-11)
Class ApplicationRegister for Course
Learn More About Our One-day Basic Awareness Class
Transporting Children with Special Healthcare Needs
Sudden impact
The number one killer of teens is motor vehicle crashes. Through a partnership with the Louisiana State Police, we have an interactive program to decrease injuries and fatalities due to driving impaired, driving without using a seat belt and distracted driving. The school must commit to the entire sophomore class' participation and provide transportation to the hospital. We offer Mock Crashes, Mock Trials, Senior Presentations and Parent Presentations.
Cost: Free
When: Every Tuesday and Thursday from 8:30 am to 2:30 pm
Where: University Medical Center Conference Center (pre-scheduled)
The Trauma Center's Injury Prevention programs on such topics as summer safety, Mardi Gras, seat belt, travel and roadway safety, and preventing falls among senior citizens. Call 504.702.2295 or 504.702.2296 for additional information about any of these programs or to arrange a presentation.
STOP
The School Based Trauma Outreach Program (STOP) is dedicated to promoting safety to prevent accidental injuries and deaths of children. The interactive program includes instruction on bicycle, pedestrian, motor vehicle and gun safety. The interactive program is perfect for young children kindergarten through second grade. Our team can bring this free program to your child's school, organization, summer camp or church group.
Cost: Free
Law enforcement hemorrhage control & tourniquet training
Hemorrhage is the number one cause of preventable death in penetrating trauma. Early hemorrhage control is necessary to increase the survivability of any victim, including law enforcement whose priority is to stop or isolate the event. After completing tourniquet trainings, several first responders have saved lives through tourniquet application following a motor vehicle crash, underscoring the necessity of tourniquet training for law enforcement and the general public, much like CPR is for cardiac arrest.
Learn more about University Medical Center's tourniquet training course and to download the registration form.
Cost: Free
Stop the Bleed program
University Medical Center has been a pioneer in injury prevention and lifesaving techniques. Part of this effort is our commitment to the Department of Homeland Security "Stop the Bleed" Campaign. Launched in October 2015 by the White House, Stop the Bleed is a national awareness campaign and a call to action. Stop the Bleed is intended to cultivate grassroots efforts that encourage bystanders to become trained, equipped and empowered to help in a bleeding emergency before professional help arrives.
Learn more information about this life-saving campaign. The Stop the Bleed program at University Medical Center is a joint venture with LSU Health New Orleans and the Tulane University School of Medicine.
Cost: Free
When: Once a month
Where: University Medical Center Conference Center, Room D
Register for a Stop the Bleed class at University Medical Center.