Facts about breast cancer radiation treatment
Radiation therapy for breast cancer uses high-energy X-rays to kill cancer cells. Rapidly growing cells, such as cancer cells, are more susceptible to the effects of radiation therapy than are normal cells. The X-rays are painless and invisible. You are not radioactive after treatment, so it is safe to be around other people. External beam radiation is the most common type of radiation used for breast cancer. A machine delivers radiation from outside your body to the breast.
Why it's done
Radiation therapy may be used to treat breast cancer at almost every stage. Radiation therapy is an effective way to reduce your risk of breast cancer recurring after surgery. In addition, it is commonly used to ease the symptoms caused by cancer that has spread to other parts of the body (metastatic breast cancer).
How it's done
Radiation therapy treatments for breast cancer patients include state-of-the-art care with the most sophisticated radiation oncology technology.
Treatment may include:
3D conformal radiation therapy
Intensity-modulated radiation therapy (IMRT)
Volumetric arc therapy (VMAT)
Deep inspiration breath-hold (DIBH)
Stereotactic body radiation surgery (SBRT)
Stereotactic radiosurgery (SRS)
Advanced radiation treatment for breast cancer
Align RT is a system that tracks your position before and during radiation therapy and minimizes radiation heart and lung dose when used with Deep Inspiration Breath Hold, a technique where you take a deep breath during your radiation treatment. Taking a deep breath fills your lungs with air and moves your heart away from your chest to avoid radiation to your heart.
Risks
Side effects from radiation therapy differ significantly depending on which tissues are treated. Side effects begin within a few weeks after starting treatment. Once radiation therapy ends, side effects will mostly go away within a few weeks
Common side effects during treatment may include:
Fatigue
Skin irritation including itching redness, peeling, soreness, skin darkening
Breast swelling
What you can expect
Before your first treatment session, you'll go through simulation, in which a radiation oncologist carefully maps your breast area to target the precise location of your treatment.
Radiation therapy usually begins after surgery unless chemotherapy is planned. Radiation therapy is delivered as an outpatient in the Cancer Center. The treatment schedule typically includes one radiation treatment a day, five days a week (Monday through Friday), for about five to six weeks.
Delivery of the radiation may last only a few minutes, but it can take several minutes to set you up daily in the exact same position. Radiation therapy is painless. After your treatment, you're free to go about your regular activities.
The physicians at University Medical Center New Orleans have extensive experience and are leading the region when it comes to the Deep Inspiration Breath Hold technique. Learn more about the expert care at University Medical Center by visiting umcno.org/cancercare.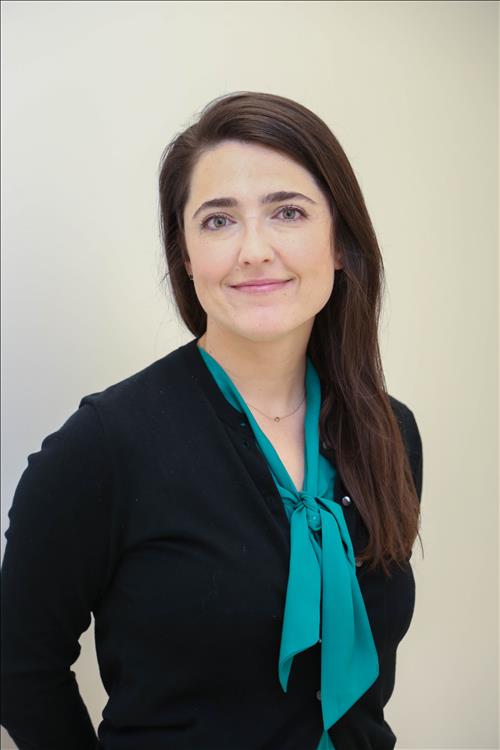 Dr. Jill Vincent is a Radiation Oncologist in the Cancer Center at University Medical Center and an Assistant Professor of Clinical Medicine at LSU Health New Orleans. Dr. Vincent earned her medical degree from Louisiana State University, New Orleans. She completed her internship in Internal Medicine at LSU Health Sciences Center and her residency in Radiation Oncology from the University of Texas Health Science Center, San Antonio.