Juzar Ali, MD
For nearly a quarter of a century, the Foundation has paid tribute to exceptional physicians who have changed lives through their invaluable contributions to medicine and the healing power of compassion cultivated during their career at the beloved Charity Hospital New Orleans.
The recipient of the 2022 Spirit of Charity Award is Dr. Juzar Ali, Professor of Medicine, Section Pulmonary/CC/A&I at LSU Health Sciences Center.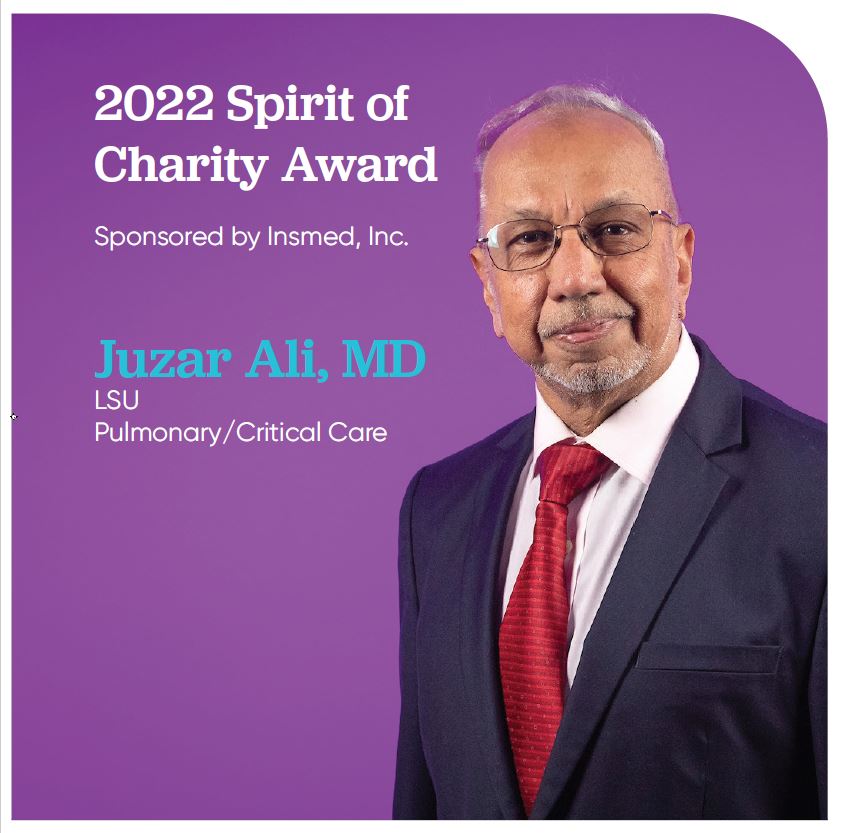 Your support of this award is welcome and recognizes Dr. Ali for his outstanding professional contributions and humanitarian efforts and highlights our common bond through philanthropy and advocacy to improve the health and welfare of everyone in our community.