West Jefferson Hospital Foundation announces new, extraordinary leadership.
The West Jefferson Hospital Foundation is pleased to announce new executive leadership as of July 1, 2019. The executive leadership of the Foundation Board will now include Tina Dandry-Mayes as President, Victoria Stipelcovich as Vice President and Karen Grear Griffiths as Secretary and Treasurer.
Chris Breaux, former president of the Foundation Board completed his term in June. During his term, the Foundation grew in programmatic support thanks to private investments from individuals, community businesses and corporations. "It has been a privilege to serve as president of the West Jefferson Hospital Foundation Board of Directors to support the great work of West Jefferson Medical Center," said Breaux. "I have full confidence in the new leadership of the Foundation. Ms. Dandry-Mayes, Ms. Stipelcovich and Ms. Griffiths are committed to our mission to bring individuals and businesses together to support patient care at our community hospital. I look forward to continuing to serve as a member of the Foundation Board of Directors."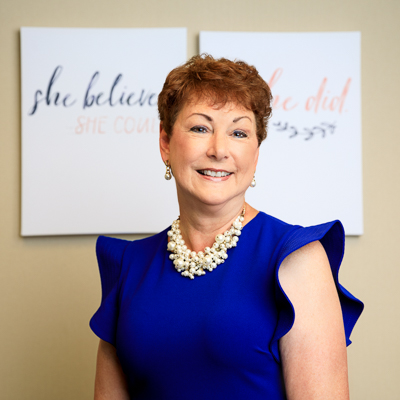 Tina Dandry-Mayes joined the West Jefferson Hospital Foundation as a board member in 2016. Prior to her new appointment as president, she served as vice president of the foundation during the 2018-2019 year.
Dandry-Mayes, CLU, ChFC, CLTC, MBA is a Marrero, Louisiana native and attended the University of New Orleans to earn her Bachelor's degree in Finance and a Master's degree in Business Administration. In 1986, she launched her financial services career as an agent with New York Life. Thirty years later, she is still a representative of New York Life, and offers her financial advisory services through her DBA Financial Strategies and Solutions, LLC. Ms. Dandry-Mayes and her family are active in the community through their associations with Visitation of Our Lady Church, the Westbank Rotary and the Westbank Business and Industry Association (WBIA).
Dandry Mayes has previously held many influential positions including past president for the National Association of Women Business Owners, past president of the Society of Financial Service Professionals and long-time member of the New Orleans Estate Planning Council. She's been recently recognized by many prominent organizations and publications including: 2015 New Orleans Magazine 5 Star Wealth Manager, 2017 City Business Top Money Makers, 2017 New Orleans Magazine "Steel Magnolia," 2019 New York Life Presidents Council and Top 50 Business Women by CityBusiness.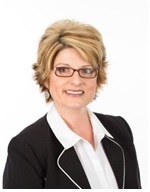 Prior to her new appointment as vice-president, Victoria Stipelcovich joined the West Jefferson Hospital Foundation as a board member in fall of 2018. Born and raised on the Westbank, Victoria attended Holy Cross College in Algiers while she started as a receptionist for her family business, Jefferson Fiberglass Co. Years later, she eventually earned the position of CFO, then CEO of the family venture. During her 28-year tenure at Jefferson Fiberglass, Co., she was invited to join the 10,000 Small Business Goldman Sacs Program taught by Babson College through Delgado College, and of La Economic Development Gardening Program, and LA Economic CEO Roundtable.
Ms. Stipelcovich currently serves as a private banker and assistant vice president of Gulf Coast Bank & Trust where she helps companies and individuals with high net worth and particular business transactions. Her expertise provides her the opportunity to work closely with commercial lenders and wealth management advisors.
Ms. Stipelcovich is also on the Board of Directors for WBIA, serving as vice-president for the 2019-2020 year. She is involved with youth outreach at many community centers and is active in many local non-profit organizations including PAWS and Café Hope.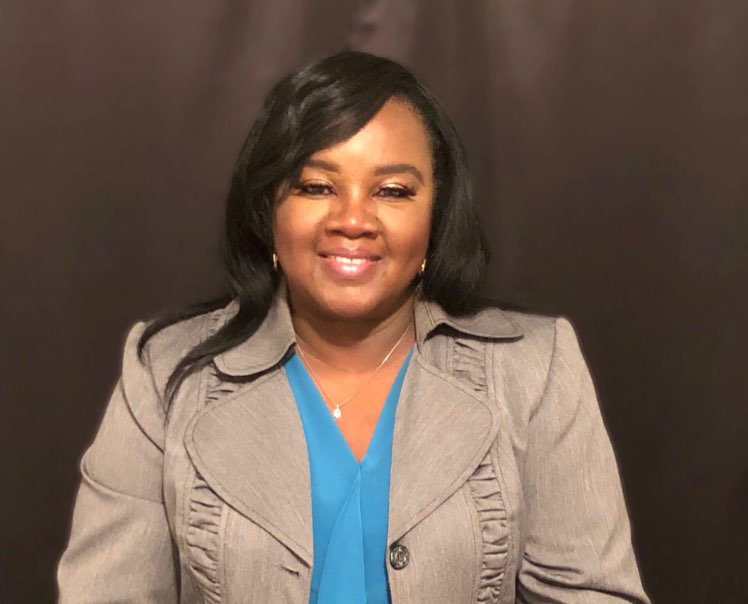 Karen Grear Griffiths joined the West Jefferson Hospital Foundation in fall 2018 and was elected to serve as Secretary/Treasurer and Chair the Board's Finance Committee. Ms. Griffiths has deep family roots in the Westbank community. As a human resource professional, she brings more than 20 years of experience to her current role as Director of Human Resources at Loop Linen & Uniform Service where she also serves on Loop's leadership team. She is a member of the Society of Human Resources Professionals, a committee member of the TRSA Association for Linen, and serves on the Uniform and Facility Service Industry's Human Resources committee. Ms. Griffiths is also involved with the local non-profit community outreach organization known as Woman to Woman, Inc., currently serving as board secretary.
She holds a Bachelor's degree in business management and is currently pursuing a Master's degree in Business Administration at the University of Phoenix. She was the recipient of the 2015 Spirit of Service award from the University of Phoenix for her continued community contributions.