5 Benefits of group fitness classes
Category: Living Well
Posted On:
Written By:

Christina Maise, Mastered Exercise Specialist
The social atmosphere included with group exercise is great for mental health. Research has shown that it can lower stress, improve mood and even decrease symptoms of depression and anxiety. In high-stress times like these, everyone can benefit from a healthy stress reliever.
With that being said, we are so happy to announce that our Terrytown Fitness Center is now offering group exercise classes with your safety in mind. This includes a limited number of class participants to classroom size, measured and marked off locations to abide by social distancing guidelines, and cleaning before and after classes.
1.  Find motivation and inspiration:
The best way to motivate yourself to exercise is having other people by your side to cheer you on. A group exercise class is the perfect setting to achieve a new fitness level. Let that motivate you, not intimidate you! When you see someone in your class lifting heavier or moving faster, it will inspire you to push your own fitness limits.

2.  Group exercise classes provide certified trainers:
In group exercise classes, participants can benefit from a certified trainer's expertise and experience without the price tag personal training can come with.
One of the most valuable parts of any exercise class is its trainers. Group exercise is a great way to transition from working out alone. In a group class, you have the benefit of professionals showing you how to do each exercise with proper form.

3.  Be part of a community:
Being part of a group that exercises together can be very beneficial. By being part of a community, you can find support from people who are on the same fitness journey as you. Whether that journey is to better your overall health or improve your strength and endurance, there will always be someone who understands your goals.

4.  Add variety to your workout:
Doing the same moves over and over again can get stale. Not only is it boring, but it might also be preventing you from getting any results. Adding variety to your workout is one of the best ways to prevent plateau, and group exercise classes are an easy way to switch things up. Different trainers have different styles of teaching, so even once you find a class you love, you'll have a different experience each time you attend.

5.  Hold yourself accountable:
We all know the hardest part about working out is getting up and out the door. When you work out with a regular group, they will be expecting you. Don't let them down—just show up!
Group fitness monthly class schedules can be found here, or by visiting our website at wjmc.org/fitnesscenter.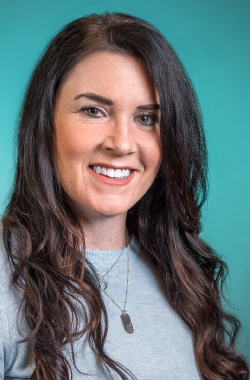 About Christina Meladine:
Christina is the Wellness Manager at West Jefferson Fitness Centers where she has been employed for the last 15 years.
She has a Bachelor of Science in Kinesiology and a Master of Education in Health. In her free time, she enjoys distance running and all things health and fitness.
To find out about West Jefferson Fitness Center memberships, or to schedule a tour, call 504-276-2081.