5 ways to live your best FEST life this spring
Spring in Louisiana brings flowers, fun, and most importantly (if we do say so ourselves) ... FESTIVALS!
From fantastic music and dancing to delicious food and drink, there is so much to celebrate in our city around this time of year. But all that parading and partying can really take a toll if you aren't caring for yourself or protecting your health.
Try out these 5 tips for staying healthy and energized this spring, so you can keep grooving and stomping all season long!
1. Hydrate, hydrate, hydrate
Bottoms up, y'all! We're talking H20, of course.
As we dance, parade, and promenade our way through the warm spring months here in New Orleans, it's easy to get dehydrated. Dehydration happens when we lose more fluids than we take in, which prevents our bodies from functioning at 100%. Even mild dehydration can cause weakness, confusion, and muscle cramps—all stuff that will get in the way of enjoying the festivities.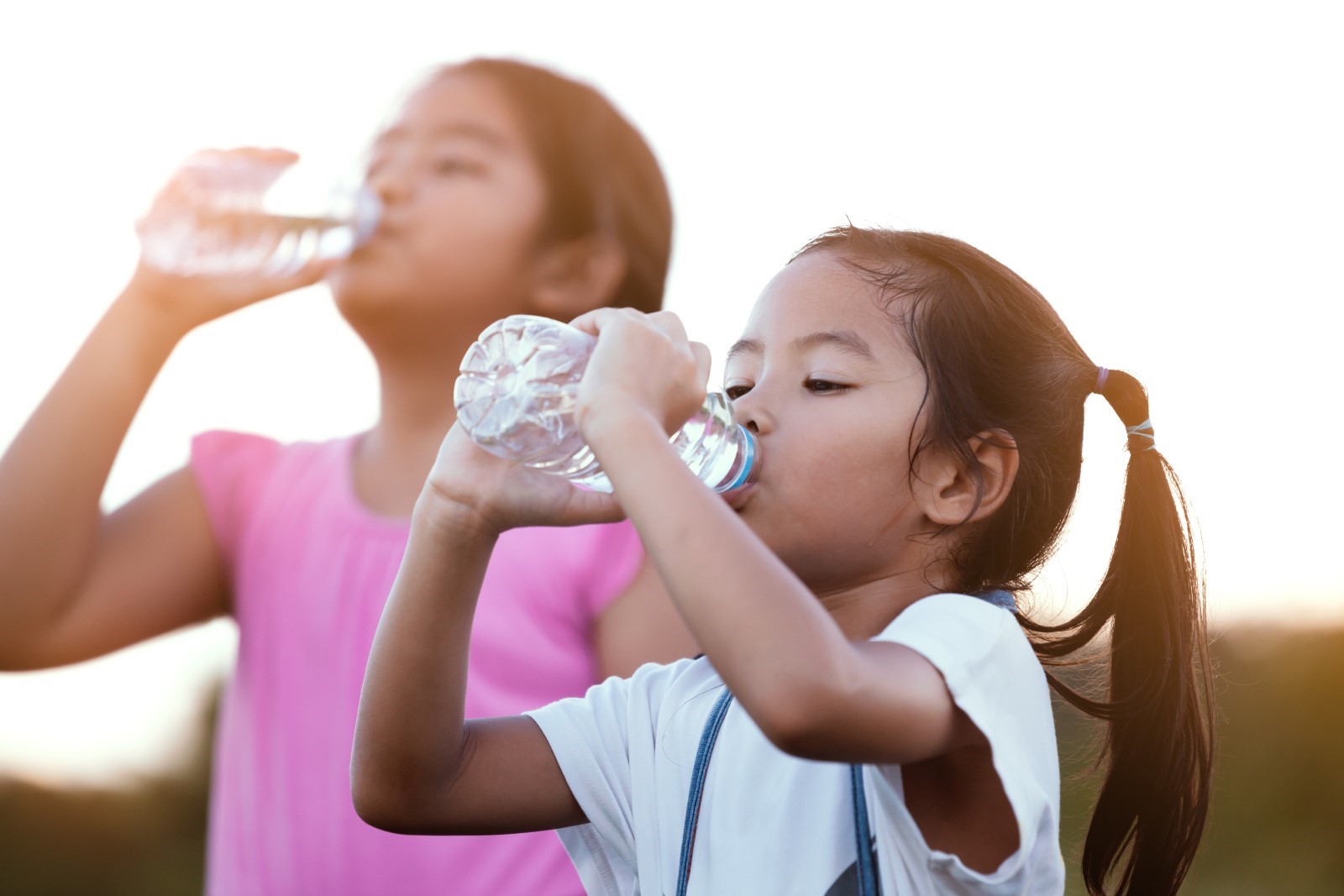 ​
When it comes to staying hydrated, don't wait until you feel thirsty. Be proactive and drink plenty of water throughout the day. Many festivals provide refillable water stations, so you can fill up your reusable water bottle on-the-go.
Remember, drinking enough water is extra important if you are also drinking alcohol. Be sure to alternate every other alcoholic beverage with a big drink of refreshing water.
2. SPF+ is your friend
Don't let a sunburn dampen your spirits this season! As you head out to enjoy the long, sunny days, be sure to protect your skin with a high-quality SPF sunscreen.
Sunscreen protects our skin by absorbing or reflecting UV rays. But not all varieties are created equal! When picking a sunscreen, be sure to choose an option that offers:
An SPF of 30 or higher
Broad-spectrum protection against both UVA and UVB rays
Water resistance or waterproof—that way, you'll stay protected even if you go swimming or get sweaty
And don't forget the kiddos! If you've got little ones with you, skin protection is extra important. The American Academy of Dermatology recommends the following sun-savvy tips for kids (and kids at heart) over 6 months:
Generously apply a broad-spectrum, water resistant, 30+ SPF sunscreen to all exposed skin
Re-apply every 2 hours, and after swimming or sweating
Cover up with protective clothing, such as long-sleeved shirts, pants, wide-brimmed hats, and sunglasses (Pro tip: look for clothing with a UV protection factor—aka "UPF")
Seek shade, especially during the time of day when the sun's rays are at their strongest (between 10 a.m. and 4 p.m.)
Watch yourself and your kid's skin; if you see signs of redness, it's already too late—cover up and get out of the sun
MORE: Are you getting enough vitiman D?
3. Double-check your meds
Did you know that many over the counter and prescription medicines make us extra vulnerable and sensitive to the sun's UV rays? Some can even put us at risk of developing a severe sunburn in just a few minutes of sunshine.
Get smart about your meds and the potential for sun-exposure side-effects. Read your labels, talk to your doc, and be sure to take extra precaution to protect yourself from burning if necessary.
4. Fuel your body right
Mmm, festival season. Just the thought of it has our mouth's watering for all those tasty seasonal snacks!
However, while festival-foods may be delicious, they often fall short in the nutritious category… and during such a fun-filled season, you need plenty of nutritious food to fuel your body and keep your energy up. So, while it's ok to treat yourself and indulge in your favorite foods occasionally, be sure to balance that with healthy choices and smart snacking, too.
When you're eating at the festival, be wary of anything crispy and fried (that's a sure sign it's packed with calories, fat, and sodium), and try to limit foods that are heavy on the cream sauces. Instead, look for options that are grilled or boiled. Chicken, seafood, sandwiches, yogurt, and fresh fruit are all great for healthy eating on-the-go.
Some festivals allow you to BYO-snacks, which is a great way to save money and eat better! Try out some of these smart-snack suggestions:
Fresh fruit (apples, pears, bananas, grapes, etc.)
Whole-grain crackers and pretzels
Whole-grain bagels and pita
Popcorn
Fig bars
Ready-cut veggies or baby carrots
Dried fruits
Unsalted or raw nuts and seeds
Homemade trail mix
MORE: RECIPE: Curried Chickpea Salad Sandwich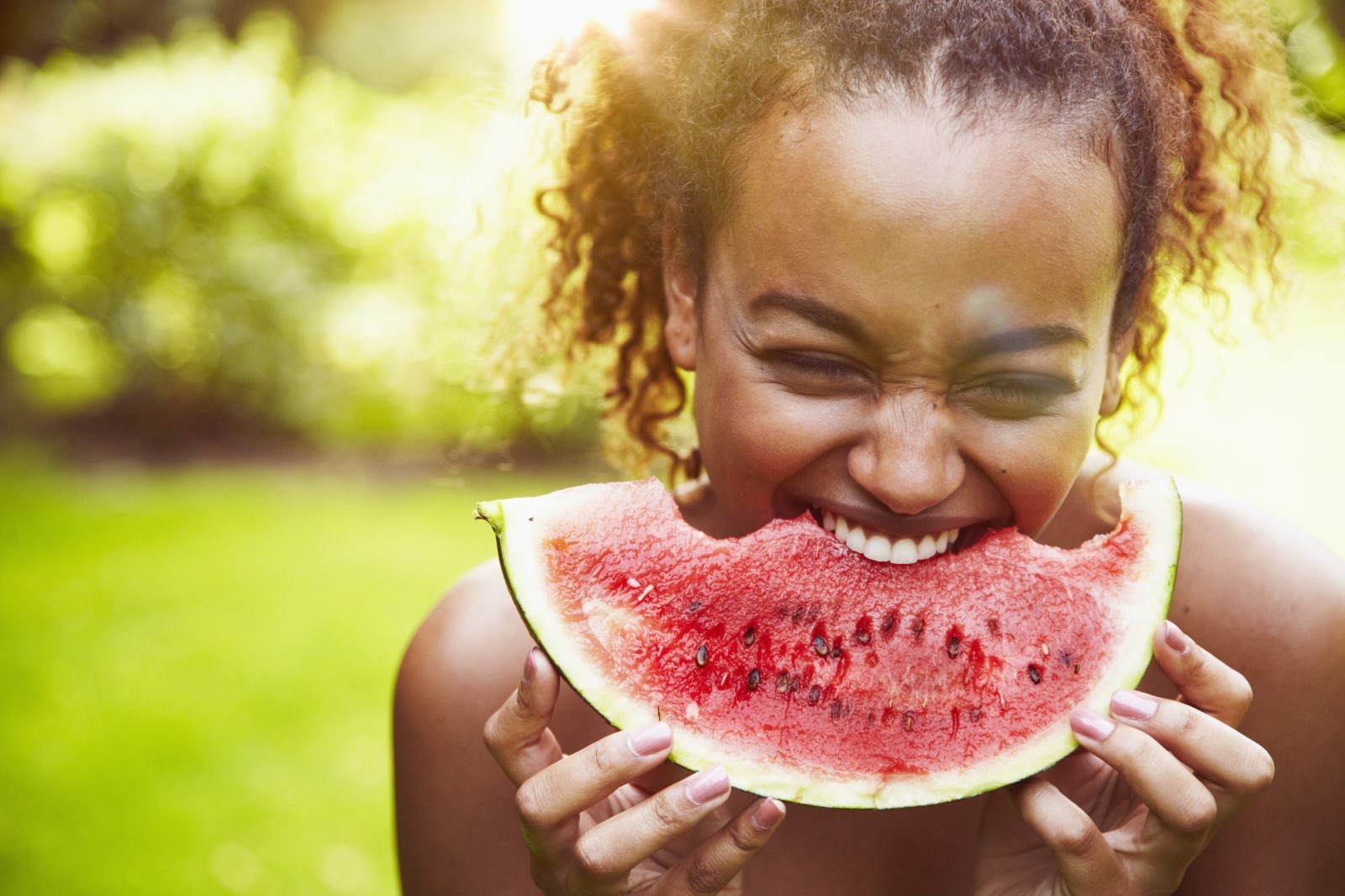 ​
5. Pace yourself
Experienced NOLA-goer's know: festival season is a marathon, not a sprint.
Keep this in mind when indulging this season. Drinking alcohol impairs our sensory perceptions, judgment, and reaction time. All of this can increase our risk of injury or accidents. Plus, alcohol lowers inhibitions and makes us more likely to forget about all our health goals.
If you do choose to drink, be smart and responsible by following these suggestions:
Know your limits; set a safe, reasonable limit for yourself before you start drinking—and pace yourself throughout the day
Don't drink on an empty stomach; Always eat something before drinking, which slows the rate at which alcohol is taken into your body
Always have a designated driver that you trust to say sober
Remove the temptation by leaving your car keys at home, or giving them to someone else—and remember that the cost of taxi, Uber, or Lyft is always worth it if it protects your life
Don't drink if you are tired or taking medicine that may interact poorly with alcohol
MORE: Get Going With Heart-Healthy Cardio Exercise
With these top tips in your back pocket, you're ready to get out there! Have fun, stay safe, and enjoy all that our great city—and state—has to offer this spring. Laissez les bon temps rouler!
Do you still have questions? Call your primary care provider today!