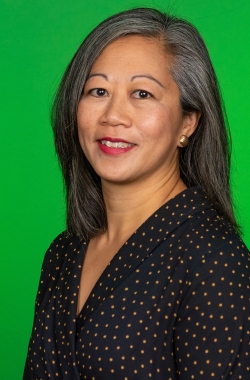 About Dr. Gambala
I received my Bachelor of Science in Cell and Molecular Biology and Bachelor of Arts from H. Sophie Newcomb College of Tulane University. I also earned a Master of Science in Public Health and a Medical Degree from Tulane. I subsequently completed my Obstetrics & Gynecology Residency and Maternal Fetal Medicine Fellowship in Chicago at the University of Illinois. I returned to Tulane University Medical School to begin my academic career and currently act as Assistant Dean for Clinical Education and Director of Medical Student Education in Ob/Gyn. I focus on optimizing maternal health to have the best possible pregnancy outcomes, a live, healthy infant and a swift recovery for the mother. My areas of interest include, obesity, diabetes, preeclampsia, fetal growth restriction, and trial of labor after cesarean deliveries.
My Little Something Extra:
I'm a first generation Filipino American woman and the first physician in my family. I am proud that I can provide excellent obstetric care to the New Orleans community and be a part of this special time in a family's life.
Affiliations
University Medical Center New Orleans,
Lakeside Hospital
Education and Experience
Medical School
Tulane University School of Medicine New Orleans, LA
2003
Residency
University of Illinois at Chicago Chicago, IL
2007
Fellowship
University of Illinois at Chicago Chicago, IL
2011
Board Certification
American Board of Obstetrics & Gynecology