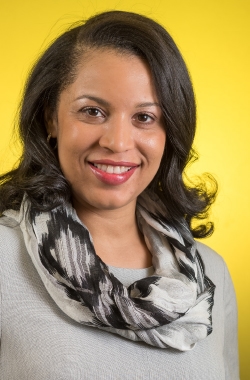 Offers Phone/Video Appointments
About Dr. Bradford
Dr. Tamara Bradford was born and raised on the island of St. Vincent and the Grenadines, a small archipelago of 32 islands in the Caribbean.
She moved to the United States after high school to attain higher education and received a Bachelor of Science degree in Biology at Texas A&M University at Corpus Christi. She went on to receive her medical degree from Texas A&M University College of Medicine and completed her pediatrics residency training at Vanderbilt Children's Hospital in Nashville, Tennessee.
She then transitioned to Cincinnati Children's Hospital Medical Center where she completed her categorical pediatric cardiology fellowship. Dr. Bradford pursued an advanced 4th-year cardiology fellowship in pediatric heart failure, cardiomyopathy, and heart transplantation, also at Cincinnati Children's Hospital Medical Center.
After completing training, Dr. Bradford moved to Little Rock, Arkansas where she spent the first five years of her career as an attending transplant cardiologist at Arkansas Children's Hospital.
She is board-certified in both pediatrics and pediatric cardiology and joins the team at Children's Hospital New Orleans as Medical Director of the soon to be established Heart Failure, Heart Transplantation, and Mechanical Circulatory Support program.
She has authored several peer-reviewed publications and has expertise regarding the evaluation and management of patients with heart failure and heart transplantation, as well as specific training in mechanical circulatory support devices.
Dr. Bradford values the physician-patient relationship because helping people, especially children, has always been a core value, and working with kids just makes her happy. 
Little Something Extra: One fun fact about Dr. Bradford is that she started college at age 16 because that is the normal age of high school completion for kids in her home country. (12 grades are completed but kids start school at age 4 years.)
Affiliations
Children's Hospital New Orleans,
University Medical Center New Orleans,
Touro,
East Jefferson General Hospital
Education and Experience
Medical School
Texas A&M Univ College of Medicine College Station, TX
2007
Residency
Vanderbilt Children's Hospital Nashville, TN
2010
Fellowship
Cincinnati Children's Hospital Medical Center Cincinnati, OH
2014
Board Certification
American Board of Pediatrics

Existing patient: If you are an existing patient of this provider, you will need to log in to the patient portal to schedule your appointment.
New patient: If you are a new patient, start by answering the questions below.