Know the Facts About Testicular Cancer
The American Cancer Society estimates that there will be about 9,560 new cases of testicular cancer diagnosed and about 410 deaths from testicular cancer in the United States for 2019.
What is testicular cancer?
Testicular cancer is cancer that starts in a testicle, the male sex glands that makeup part of the male reproductive system. The testicles can be found behind the penis in the scrotum. Testicular cancer is there are cells that grow out of control in the testicles can grow to form a tumor. Cancer found in the testicles can also spread to other parts of the body.
Who is at risk for testicular cancer?
The topic of testicular cancer has become taboo amongst men and now-adolescent males. The age range of males diagnosed with testicular cancer ranges from 13 to 40. Unfortunately, as time progresses this group is getting younger and younger. Experts have been unable to find a reason for the increased rate of testicular cancer in the US, but there is a possibility that it can be linked to younger males becoming more educated on the topic and they are performing self-exams, and discovering growth.
Individuals who are at risk for testicular cancer are:
Males between 13-40
Being white
Possessing an undescended testicle
Family history of testicular cancer
HIV infection
What are the symptoms of testicular cancer?
Warning signs are often present but not always. Signs and symptoms include but are not limited to:
Dull pain in groin, testicles, or lower abdomen
Heavy feeling in the scrotum
Dull pain to the lower back and abdomen
Feeling a lump (with or without pain) in testicles
Enlarged/swollen testicles (with or without pain) or odd-looking or "moving" testicles
Infertility
Swelling in your breasts (rare)
How is testicular cancer diagnosed?
If you or a loved one has experienced any of these signs or symptoms, please see your primary care physician where you can have exams and tests done to see if you have testicular cancer. During your visit with your physician, you will be asked about your and your family's health history and any symptoms you may have.
To further determine your diagnosis your physician may:
Provide a physical exam where they will check your testicles for any swelling or lumps
Examine your belly, groin, and other areas of your body
Ultrasound
Blood tests
You can also give yourself self-exams to find any lumps or changes to your testicles. For proper instructions on how to perform a self-exam, please feel free to stop by the University Medical Center Cancer Center and ask for assistance with a testicular examination.
For more information about our Cancer Center please visit https://www.umcno.org/programs-services/cancer-center/ or call 504-702-3311.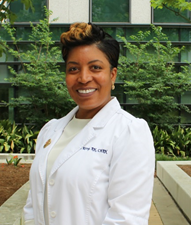 Shannon Woods, RN, CHRN, is a Nurse Navigator in the Cancer Center at University Medical Center