Stress from the pandemic affecting your sobriety?
As we have transitioned out of the carnival season and celebrating Mardi Gras differently this year, we have now moved into a season of reflection. 2020 was a challenging and tumultuous year for all of us and we continue to face challenges in 2021, but together we have helped one another deal with loss, keep each other safe, and continue to be strong amid the COVID-19 pandemic.
Having plans disrupted by the pandemic and socially distancing yourself from loved ones can be challenging. Isolation can cause stress and affect your overall well-being. While trying to manage disrupted plans and isolation you may have put your own self-care on hold. Although it is important to invest your time in ensuring your livelihood is not greatly affected by the pandemic, there is always time to invest in a healthier you, even when times are tough.
Stress is a top cause of relapse for individuals managing their addictions. Addiction is a scientific phenomenon that affects the reward and motivation centers in the brain. This effect is particularly strong when it is driven by withdrawals and rebound pain when your body goes without those substances. Addiction forms a chemical reaction and is most often a chronic condition. A common addiction is an addiction to opioids.
What are opioids?
Opioids are medications commonly used to reduce pain. Examples of opioids include prescription opioids, fentanyl, and heroin. Prescription opioids include oxycodone (OxyContin), hydrocodone (Vicodin), morphine, and methadone. Fentanyl is a synthetic opioid approved to treat severe pain and heroin is an illegal opioid.
Healthcare systems are currently fighting the opioid overdose epidemic as there have been almost 450,000 people who have died from an overdose involving opioids from 1999 to 2018, per The Centers for Disease Control and Prevention. If you suspect someone is having an overdose please call 911.
Symptoms of an opioid overdose include:
Slowed or stopped breathing
Passing out and no response
Pale face
Clammy skin
Vomiting
Purple or blue color of lips and fingernails
Treatment
Like other chronic medical conditions, addiction often requires medical treatment. This can take many forms. At the Integrated Health Clinic at University Medical Center, we specialize in medication-assisted treatment of opioid use disorder. Opioid addiction is more than just a habit. We provide care that will assist in satisfying many of the same receptors in your body as heroin or opioid pain pills would without creating the "high" feeling associated with these other substances. While receiving treatment you will be able to "detox" safely with minimal discomfort and without being checked in to a hospital. You can live a full and healthy life without the constant cravings and other negative effects of substance dependence.
As you reflect on this season, take some time to think about what you can do this year to help yourself and your loved ones become healthier and happier. For many of us, this means dealing with some unpleasant thing and acknowledging an opioid addiction to combat the pain you may be experiencing. We are here to help. Schedule an appointment to see our in-house behavioral health counselor and our licensed medical professionals to help get you or a loved one back on track. Call our Integrated Health Clinic today at 504-962-6106.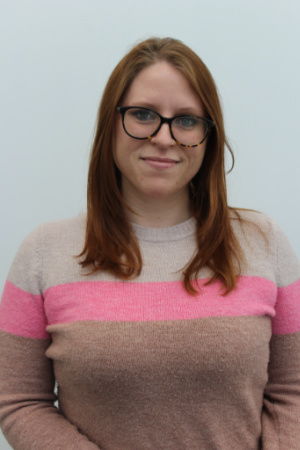 Elyse Stevens, MD is an Internal Medicine Physician at University Medical Center in the Integrated Health Clinic and an Assistant Professor of Clinical Medicine at LSU School of Medicine. She is also active in local community outreach, addressing health disparities, and health education.